Deodorant seems to be one of the last frontiers natural beauty. Give us a non-toxic face cream or lip balm every day, but mess with our pits? Let's just say we're a bit more specific (and discriminating) when it comes to that Products that claim to keep body odor at bay. Things must occupation! So instead of just compiling a list of new deodorants, I consulted some of my smart friends and the Camille Style editorial staff for their thoughts on the best natural deodorants.
These women don't mess around, so you can be sure you'll hear the real scoop about the best natural deodorants that do the trick, minus the nasty chemicals. Know that you may have to troubleshoot a few options when figuring out which formula works best for you. What works for one body doesn't always work for another! But in the end, the search is always worth it.
Keep reading for the definitive list of the best natural deodorants. They are the ones we depend on to stay fresh even in the sweatiest of circumstances.
Selected image of Belathée photography.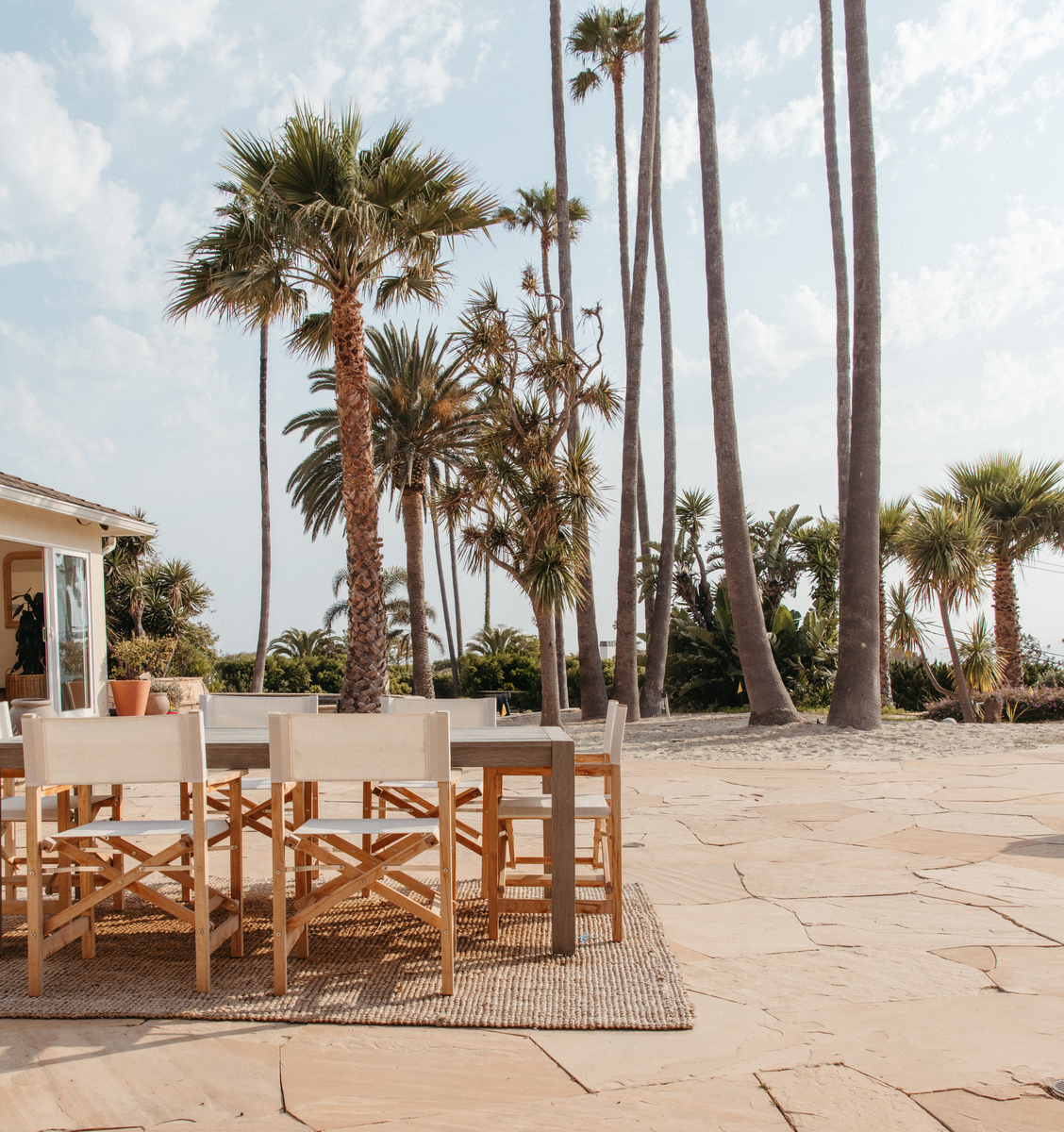 Subscribe
Design obsessed?
Sign up to get monthly #ZumaBeachHouse updates delivered straight to your inbox.
Thank you for signing up!
Oops!
It looks like you are already signed up or your email address is invalid.
Oops!
It looks like you have logged out before click here to resubscribe.
12 of the best natural deodorants, according to beauty and wellness editors
"Deodorant is typically one of those utilitarian products, like toothpaste, that are staples in your toiletry bag, but aren't necessarily luxurious or exciting. Or so I thought, until I discovered this heavenly-smelling roll-on from Dr. Hauschka. The rose scent is pure and clean, like a charming French fragrance, and the soothing formula makes my pits feel downright pampered. If you've been wondering if your deodorant can make you happy, you haven't tried this one." — Tara Rasmusbeauty writer
"I took a chance on this deodorant after searching for a natural one that was effective and that I didn't have to reapply during the day, especially since I was pregnant and then nursing (which apparently causes body odor by the way) . I love that this is all natural, non-drying, non-greasy and smells fresh." — Liz Teichfashion stylist and blogger at New York Stylist
"I started using this at the end of summer after my boyfriend found it in our medicine cabinet, unopened. He liked it so much he threw out his old deodorant and made me switch too. I love it fresh scent – and the fact that none of my t-shirts are dyed yellow anymore."— Lauren Carusofashion editor and creative consultant
"I am strangely addicted to the smell of this deodorant. It smells a little medicinal, but in a nice, soothing way. I'm a pretty sweaty person in general, so I also struggle a bit with natural deodorants damp (sorry) under my arms, but this one goes on smoothly and stays that way. Unless I'm doing something seriously active, I don't feel the need to reapply throughout the day, which I typically do with a natural deodorant." – Caitlin Clark, Contributing Editor
"This lightweight, gentle deodorant is a perennial choice. Like all natural deodorants, it doesn't keep me 100% dry, but it keeps me fresh—and isn't that what really counts?" — Annie Tomlinwriter and beauty editor
"I'm not the kind of woman who breathes in delicate dewdrops. I'm a heavy sweater and I've got the yellow underarm stains to prove it. I'd been looking to switch to a natural deo because I'd heard they eliminated the whole staining problem thanks to the lack of aluminum. Then this beautiful little tube of magnesium-and-baking-powder deodorant arrived on my doorstep and everything changed. Not only did it control my sweat, but it also smelled great and—as I had hoped—no more yellow. I have been wearing bright shirts with abandon ever since." — Megan McIntyrebeauty writer
"I hate to say it, but I've tried a lot of sweet brand natural deodorants and found that none of them worked for me. In fact, I felt like they made me smell worse… ew! When a friend recommended Arm & Hammer Essentials deodorant, I was skeptical but willing to try it. To my surprise, it works! Literally love this stuff and I feel like it gives the right amount of protection but without aluminum or parabens. Yay!" — Chanel Drorauthor and editor
"This is the only natural deodorant (and I've tried almost all of them) that actually works because I don't get sweaty underarms (and therefore not smelly) when I use it. Don't just take my word for it, read the 93 reviews of Third Rose (my favorite fragrance) because they say the same thing too! The other bonus is that it doesn't run down my arm after sweating during a workout (yes, many other brands have done this and even stained my clothes!), it doesn't burn my skin, and it doesn't have an overwhelming scent either.
"My husband and teenage son are big fans too, and that's saying something! My favorite scent is Third Rose with rose, Italian mandarin, violet and cedar root, but my husband prefers them Cedar Flora fragrance with cedar wood, white musk, jasmine and guaiac wood. It's definitely on the pricier side, but it lasts a long time and if it works, it's worth it. It is also one of the most beautiful on the market IMO." — Sacha Strebe, deputy editor
"When my sister first recommended this old-school drugstore brand years ago, I was skeptical to say the least. I had been through the whole natural deodorant roller coaster and found myself with few viable options (thanks to a sensitivity to baking soda and arrowroot powder ).But this affordable roll-on deodorant has become my daily go-to. I love the lavender scent, how gentle it is on my skin, and the fact that it actually works. I'll do another application midday on a warm and humid summer afternoon, but otherwise it's got me covered." — Lourdes Avila Uribe, Contributing Editor
"IIf you're not yet familiar with Soho House's apothecary line, allow me to introduce you to your new favourite, Cowshed. Years ago, during a stay at Soho Beach House in Miami it was love at first sight. Ever since, I've been coveting everything from Cowshed's collection, from body lotions to shower gels. One of my personal favorites is their gender neutral deodorant, which contains organic aloe vera, peppermint and lemongrass for a fresh feeling that lasts for hours." – Anne Campbell, Contributing Editor
"If you're generally against deodorant sprays, you'll have to give this one a try. It smells like perfume without being overpowering and does an incredible job of keeping BO at bay. I love how accessible it is. I usually just grab it during my Whole Foods run and that it uses essential oils to rebalance your natural musk. If your skin can handle oil based scents, give this baby a try. And don't worry, it never smudged my clothes. I usually keep one tucked away in my bag and another on my desk for a quick drink on particularly rough days." — Lourdes Avila Uribe, Contributing Editor
"I have very sensitive skin, and in the summer when I shave my armpits often, other natural deodorants have caused crazy breakouts and rashes. Phew! This cream is lightly scented with vetiver and basil (which I love) and doesn't have baking soda, which can be a big breakout culprit with natural deo. It's moisturizing and never leaves white marks – I've tried so many others but always come back to this one. Love!" —Lauren Zielinski, Contributing Editor
"I have tried countless non-toxic deodorants and this is my tried and true one. Not only does it last all day, but the scent is subtle and the ingredients are gentle (and organic!). I only have to use this once and it lasts all day – even in the summer." — Edie Horstman, Contributing Wellness Editor
This post was originally published on January 23, 2018 and has since been updated.