Why the Real is the best hotel in Santa Monica
All photos courtesy of The Ingalls
When Santa Monica Proper opened in 2019, it managed to eclipse all our old standbys as the best hotel in town. The Kelly Wearstler-designed space brings together the things we love most about living here, like the relaxed orientation toward wellness and the way the city abuts the coast. We find ourselves looking for reasons to enter its doors (and hang out on its vast collection of beautiful couches): vacations, stays, nights out—even recently a beauty retreat we hosted for 90 guests.
Book a stay and you'll find walk-in closets, travertine showers, room to spread out, and the kind of bed you can hang out in all day. But you don't come here to sit in your room, no matter how fancy it is. From The Proper you are a stroll from some local favourites: I love Esters for an eclectic mix of natural wines and inventive cocktails, Huckleberry for the highest expression of coffee and cakes, and Father's office for insanely good burgers and an extensive beer list. Or go to the beach; I prefer to keep my distance from the pier, climb down the trails set into the bluffs off Arizona or Montana Avenue, and take a trip north toward Will Rogers Beach. (You're also a quick carpool away from Venice and Brentwood – field trip to Country Martanyone?)
And then there are the many treasures inside Proper: two spectacular restaurants, an oasis of a rooftop pool, weekend training and a world-class Ayurvedic spa.
1
DINNER AND BREAKFAST AT PALMA
On a weekend night, everyone is at Palma, the restaurant just off Proper's lobby, there for a good time. Here's the move: Take a seat in an alcove cut into the wall and order plates of truffle-y ​​arancini and cheesy bucatini, plus a few perfect picks from the sommelier. And spend your dinner watching the room. It's lively, loungy, softly lit and spacious – everything you're looking for for a festive but not too wild night out.
In the morning, Palma takes on a completely different vibe for breakfast: It's soft and perfect for working your way through a flight of Ayurvedic lattes and the prettiest bagel this side of the 405.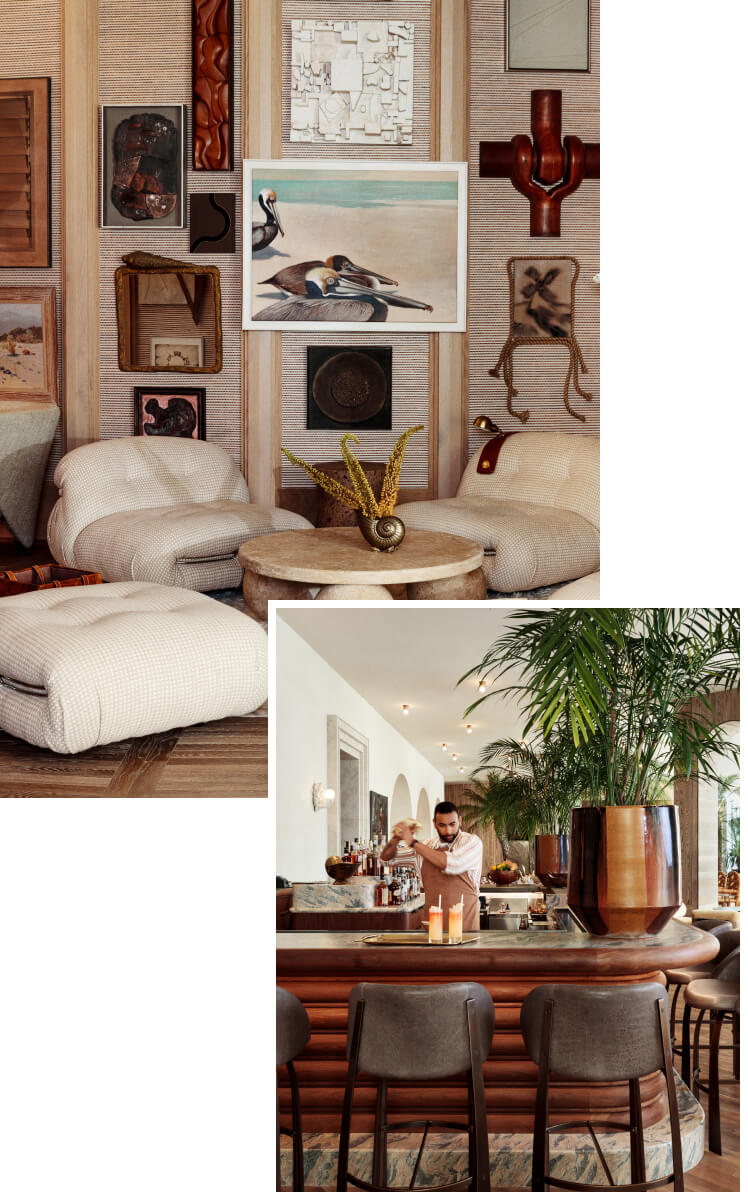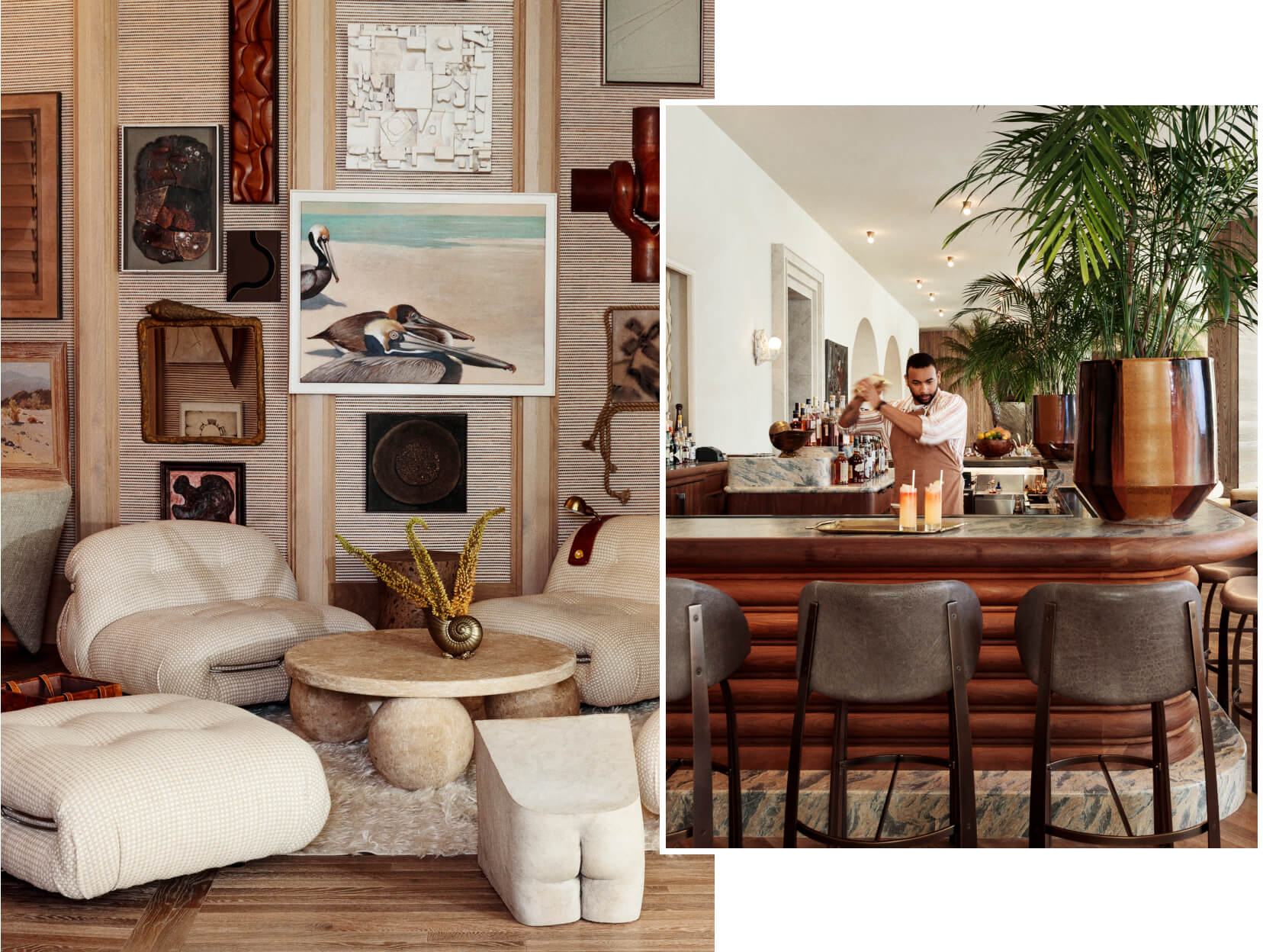 2
CALABRA (AND THE POOL)
Proper's rooftop terrace is home to Calabra, its second restaurant, and one of the best terraces on the west side. If you're here for dinner, seafood and sushi are your first choice. Even if you're just here for the cocktails, don't skip the snacks: I had the paprika-dusted hummus, which comes with a beautiful mound of grilled spicy laffa for dipping.
If you plan to spend an afternoon sunbathing, try one of the poolside alcoves, The Proper's spin on cabanas. Some days feel lethargic and relaxing; others call for bottle service. Book a morning reservation for the former, afternoon for the latter.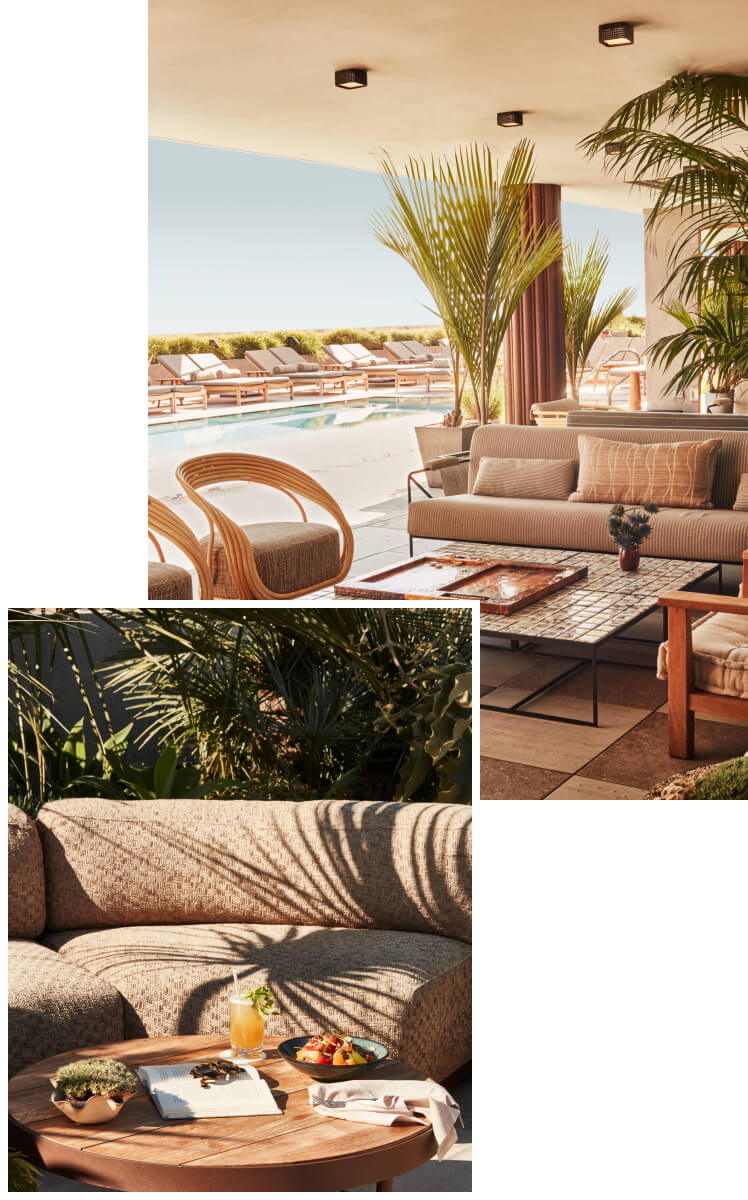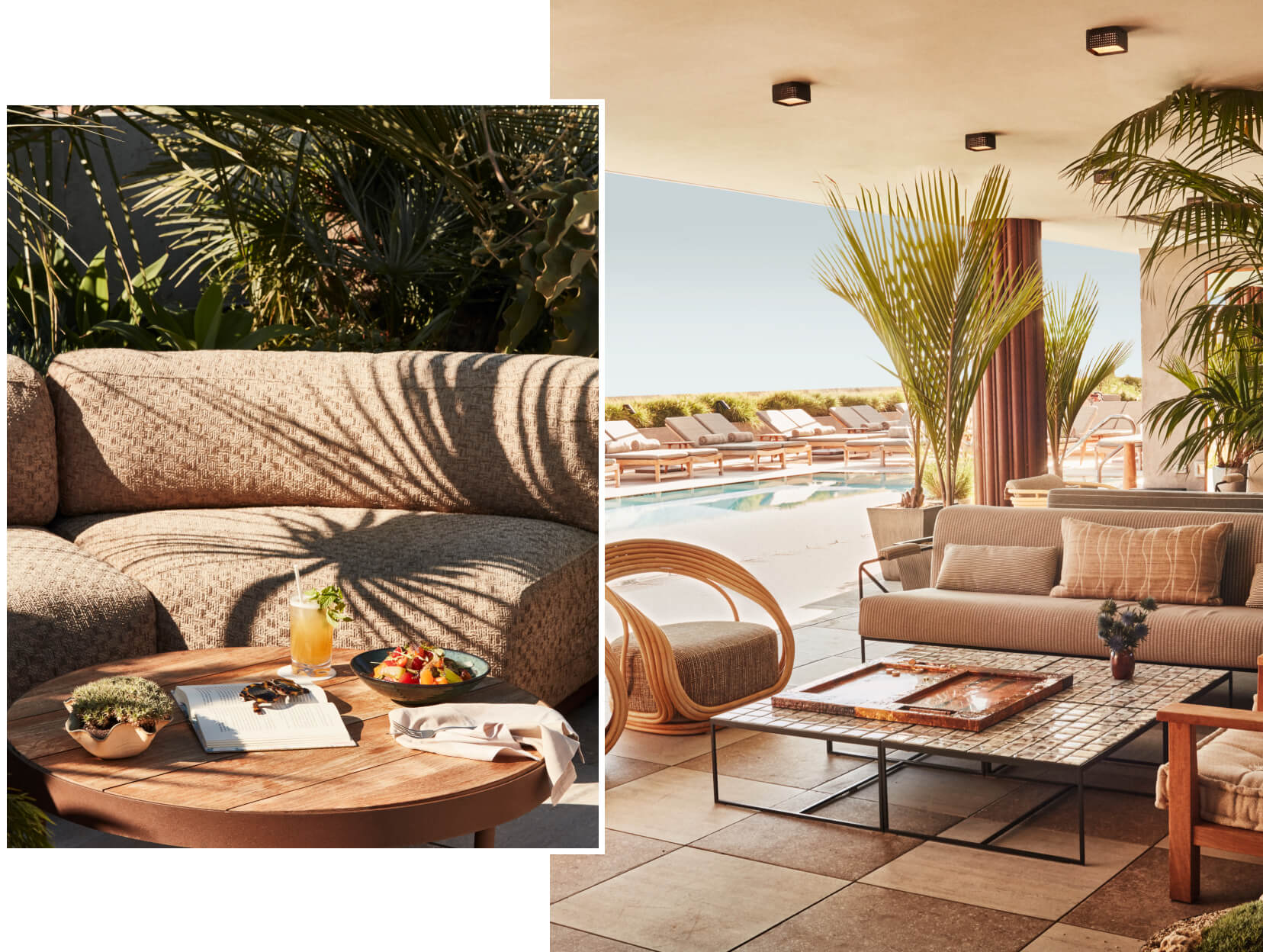 3
PANCHAKARMA AT SURYA SPA
Downstairs, at the Surya Spa, you can definitely order a massage or a scrub. But what people flock here for is Panchakarma, an intensive Ayurvedic detox that typically involves 3 to 28 days of treatment plus a prescribed dietary protocol. Surya's founder, Martha Soffer, is also the resident chef, herbalist and master Panchakarma specialist.
Treatments typically start with abhyanga, where two therapists massage your body in long, light, sweeping strokes. Their movements are totally coordinated and symmetrical. It is ethereal. From there, Soffer determines a second and third treatment based on how your heart rate responds. To counter cold, dry, airy energy, Soffer prescribed me e.g. nasya – a powerful head and neck massage followed by an herbal sauna – and shirodhara, where a practitioner pours herbal oil over your third eye.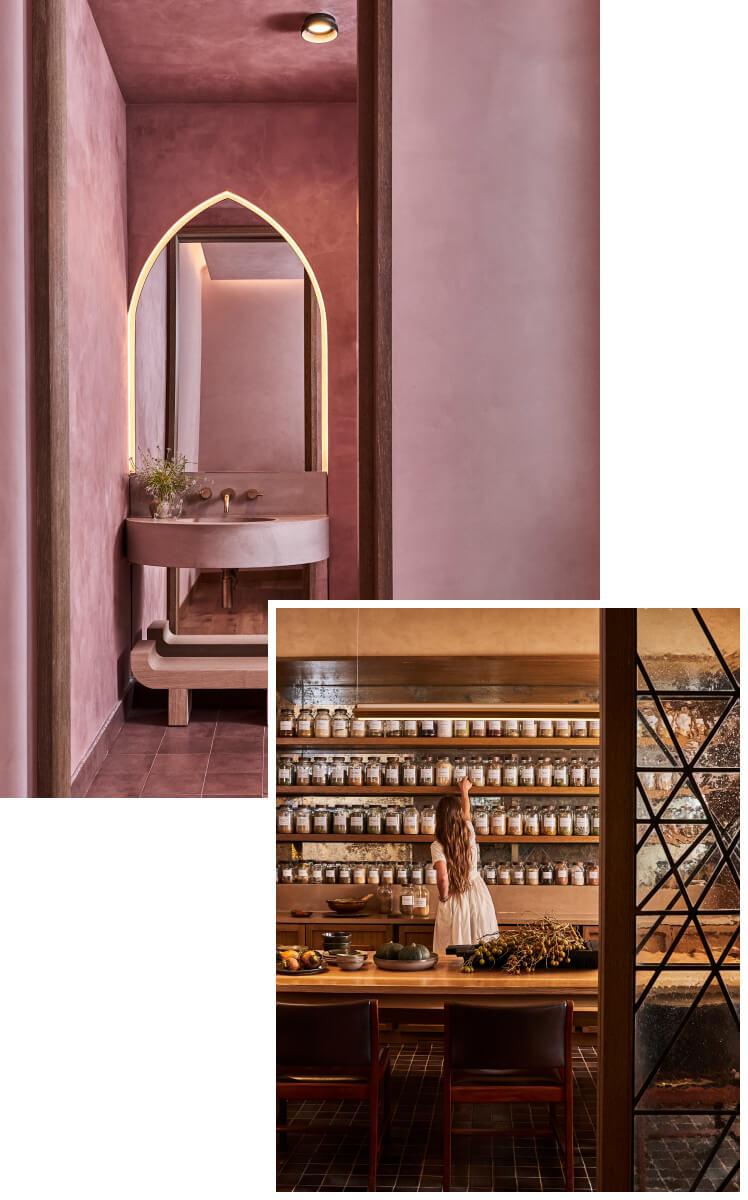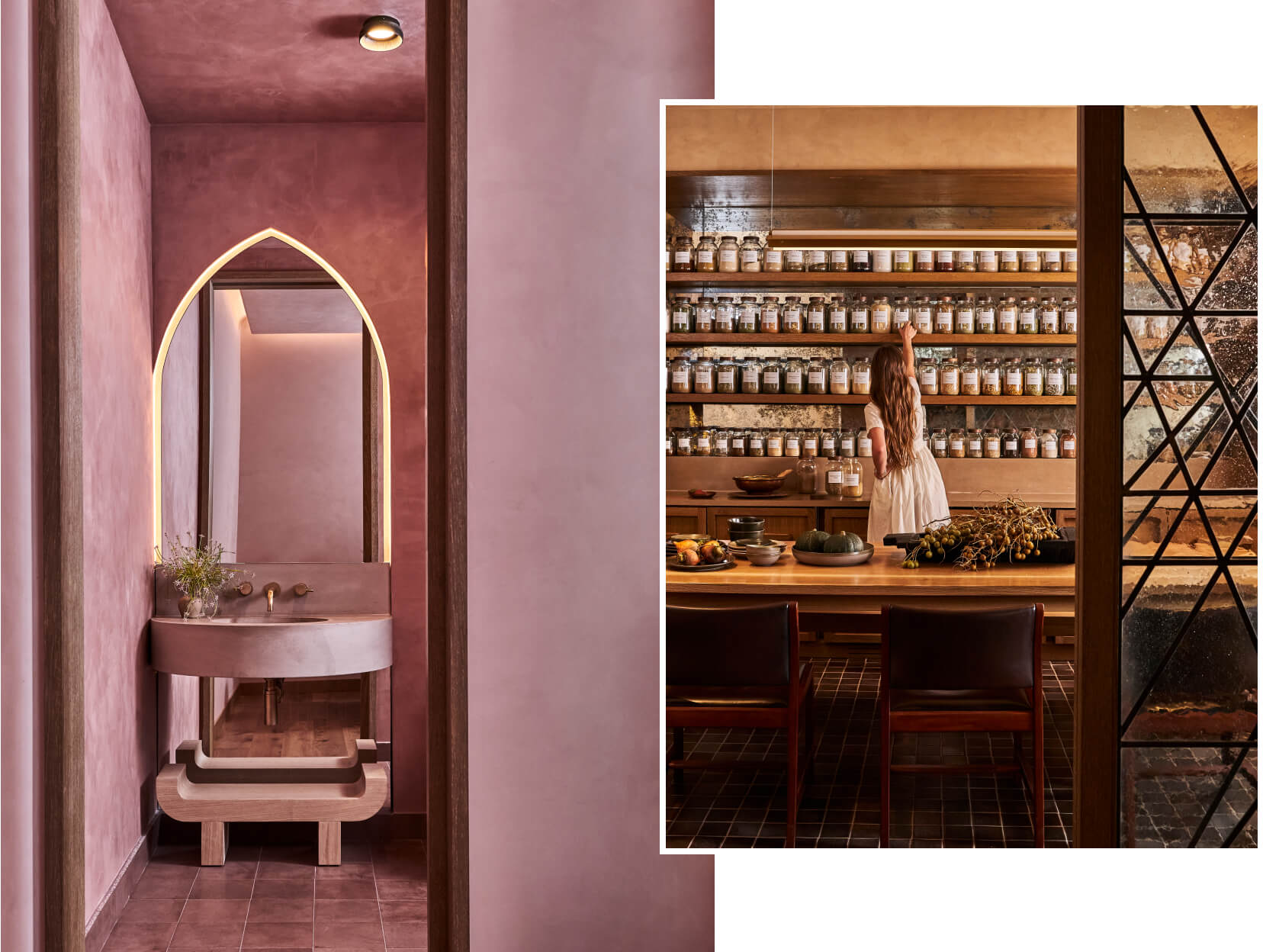 4
WEEKEND TRAINING
On Saturdays and Sundays you can do a morning workout on the garden terrace: vinyasa yoga or HIIT if you fancy something more intense. That said, you'll sweat in vinyasa—instructor Rebecca Buringrud sees where you have the strength or flexibility to decide on the next level and guides you in how to get there.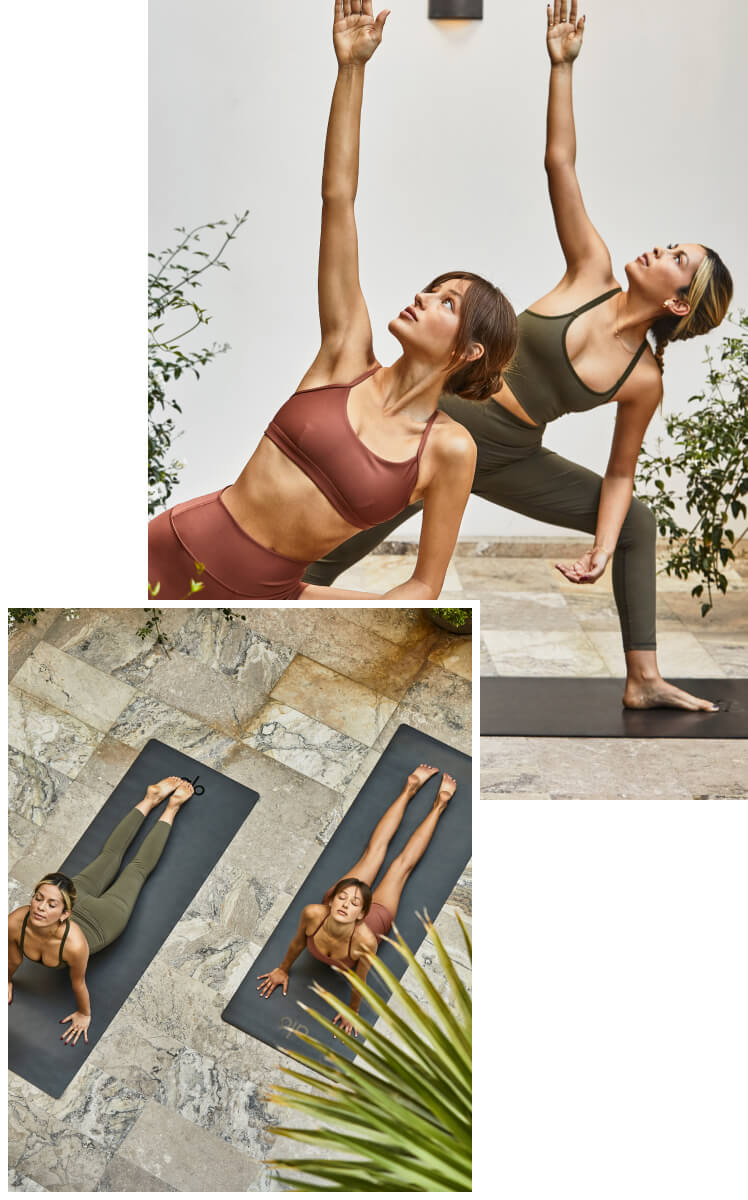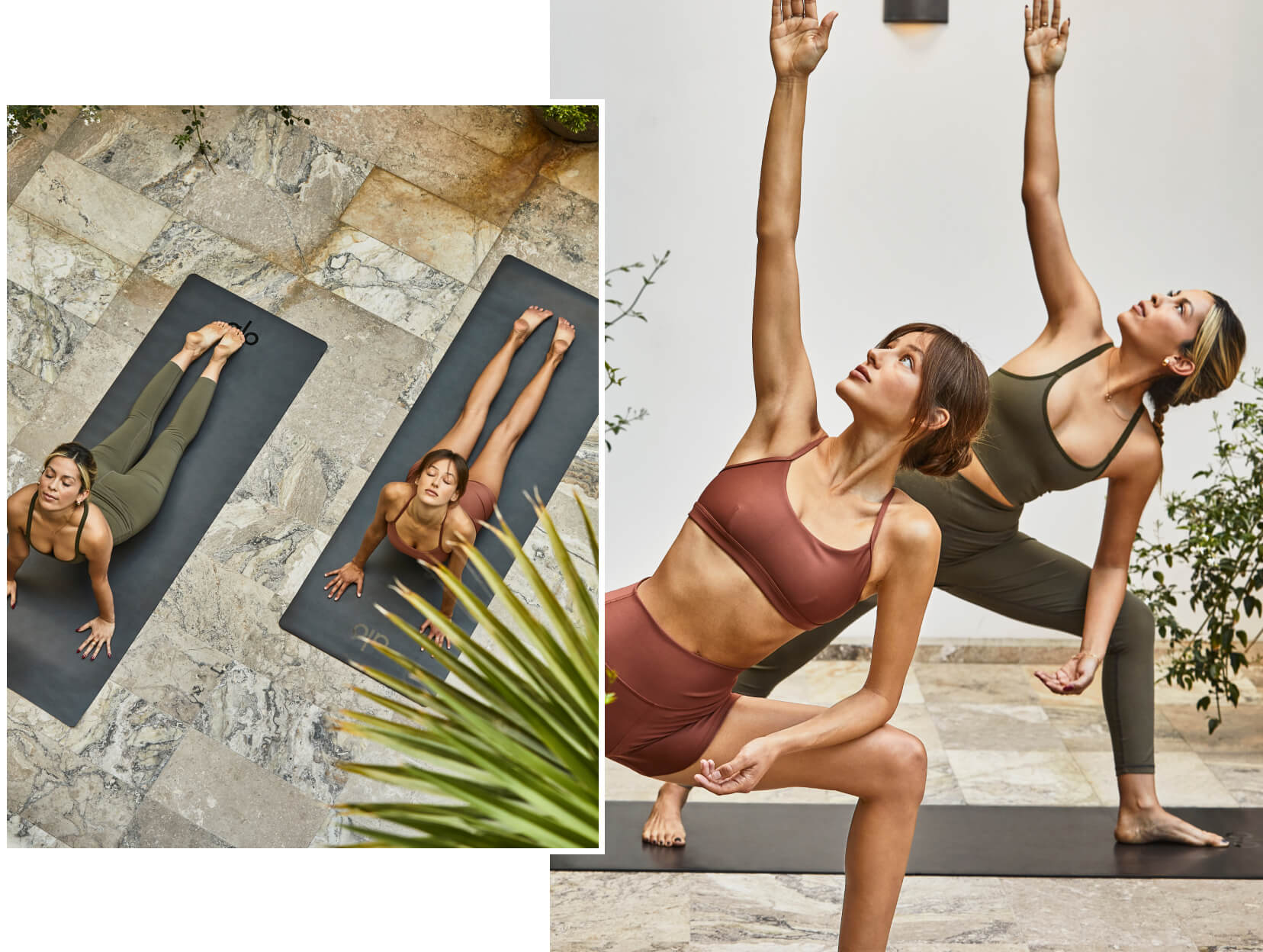 5
SURYA TO GO
Don't check out without picking up some goodies from Surya. There is tea to draw at any time, botanical bath soaks soaking in your upstairs tub (or recreating the spa experience at home), and skincare made with your elemental balance in mind. That collagen cream has achieved cult status for its incredibly rich and nourishing texture, and it is tridoshic – meaning that from an Ayurvedic perspective, it suits everyone. The face oil is light and smells really good. And lip therapy balm is seriously silky smooth. Oh, and you see that tool with the rounded ends? It's a kansa wand – the same tool Soffer used to massage my face and neck during my nasya treatment in Surya. It's magical for facial massage and helps work creams and oils into your skin.
You can grab the whole set in the Surya Discovery Kit at the spa – or here at goop if you want to get your hands on its goodness ASAP.