One Piece, Three Ways
Eyelet skirts
The swishy eyelet skirt from our June G. Label drop – a stealth-sexy silhouette that Gwyneth fell in love with under fittings – presents a sartorial challenge: It's unlined, which means that unless you wear it as a cover-up , creative styling is key. Here, our (extremely photogenic) associate fashion editor, Sandra Slusarczyk, shows us three ways to wear it out into the world.
1
AT GOOP HQ
The skirt is a bit see-through, so my first thought was to put it over cycling shorts (the same ones I lived in last summer). In a monochrome moment, I added a navy blue top and my best accessory: simple gold jewelry and my Emme Parsons sandals. "
2
TO THE FARMER MARKET
"To get a different kind of cover, I put in an extra long button that falls to around the middle of the thigh. I still had panties underneath – not that you could see them – but it worked completely. A woven basket to bring summer products home is a must. "
Our favorite stalls at Santa Monica Farmers' Market (find it downtown on Wednesdays and Saturdays): JJ's Lone Daughter Ranch for the best citrus and avocados ever. Schaner Farms for the most beautiful eggs (and you should grab a lavender lemonade if they have it). And The Garden Of wins all the points for having the most careful table with perfect rows of butter salad.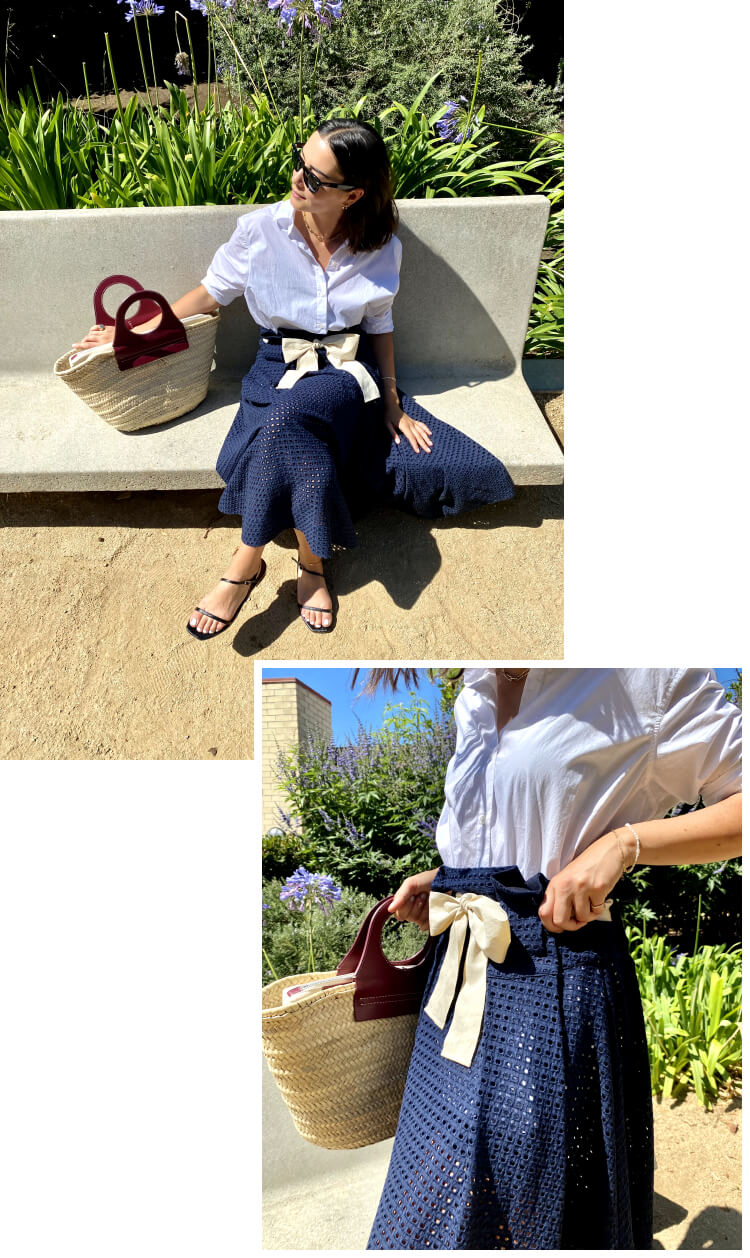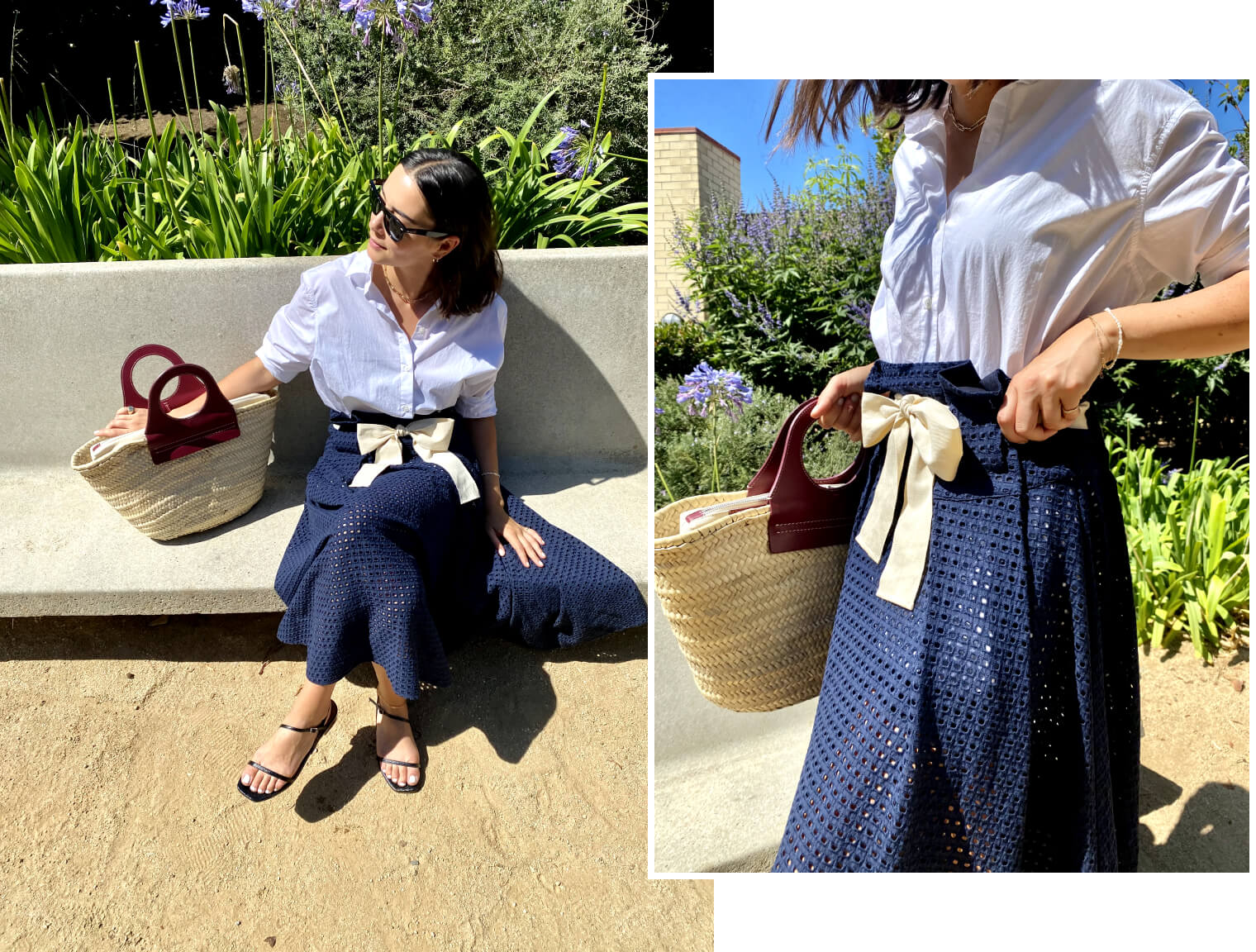 3
ON MY HOLIDAY
"This skirt is made for the beach – I'm always at Rosie's, which funnily enough is the only dog ​​beach in LA County – where the cutouts work to your advantage. My advice: Put it on over a bikini, wear a sweater around your shoulders, and bring what you need (sunscreen, dog treats, a large enough-for-two beach blanket) to spend the afternoon by the sea. "