How to choose an avocado mattress
Created with Avocado
They say in Los Angeles that your car is the ultimate status symbol. Maybe it's because I'm a wellness editor or because I drive a Honda Civic, but I've never cared. What I desire – what I consider the ultimate luxury – is sleep. Good sleep. The kind of consistently good sleep that makes you patient and kind and beats the most expensive eye cream on the market. When someone has it, you know it.
To that end, I've always aspired to follow the path of my most well-rested colleagues and get a green avocado mattress. Avocado mattresses are the endgame: They're made with GOTS and GOLS certified organic materials (and not made with things you don't want to sleep on, like fiberglass, flame retardants, and polyurethane foam). They have 10 to 25 year warranties and some of the nicest customer service people you will ever talk to. And lying down on one, even just for a minute, makes you feel like a new mattress can fix your whole life.
I moved to a new apartment a few months ago and it was finally time. All I had to do was figure out which mattress was best for me. "Every Avocado mattress is good for someone, but not all mattresses are good for everyone," says Billy Kahn, an assistant store manager for brand experience at Avocado's new Flatiron store in New York City. (There is 14 Avocado shops in the US.) Kahn is used to chatting with indecisive people like me—I'd spent time in the Santa Monica store, lying for a few minutes on each of their three most popular mattresses and feeling it out, Goldilocks style. But I needed to understand more about why each mattress felt the way it did.
Here, Kahn breaks it down for us.
Organic mattress

Starts at $777

Organic mattress

Starts at $777

This is Avocado's newest mattress, and its most competitively priced. It is made from organic cotton, organic sheep wool, organic latex and a recycled steel coil system. (Like all Avocado mattresses, the materials are MADE SAFE certified non-toxic.) "Compared to the other mattresses, the Eco is a little bit softer because the coil system is different," says Kahn. "It resembles what many people would consider a traditional spring mattress." The edge support is very similar to the other two mattresses, but the center has a supportive layer of latex that prevents you from feeling the heaviest parts of your body sink in. Because it's more of a classic spring mattress, the trial period is 100 days – you'll know within a few months if it's right for you.

Avocado green mattress

Starts at $1,399

Avocado green mattress

Starts at $1,399

This is the mattress that started it all. It's made from the same base materials as the Eco, but it's more supportive – there are five zones of coil support compared to the Eco's three. "You have that extra support in the middle, which tends to be the heaviest part of the body for everyone, so you get the better spinal alignment and overall support," says Kahn. And in particular, it has a secondary layer of latex under the coil system, which adds comfort.

Avocado gives you a year-long trial: "Because it's our patented coil system, it can take some getting used to—not everyone is used to the specific level of support in the center," says Kahn.

Organic luxury mattress

Starts at $2,779

Organic luxury mattress

Starts at $2,779

This is the mattress that feels like sleeping on a cloud. Which sounds like heaven, but Kahn notes that it's not for everyone. "Overall, it's the softest product we offer. It's meant to be very rocking and very comfortable," says Kahn. The luxury mattress has all the same components as the green one – the organic cotton, the organic sheep's wool, the organic latex and the recycled steel spiral system. But it also has layers of a combination of alpaca wool, silk and cotton, which is made into a padding that weaves between each of the layers of latex and around the entire coil system. The effect is more robust support and more shock absorption. "It's great for couples who may have varied sleep schedules, or just someone is a light sleeper and the other person isn't," says Kahn.

The tops

The tops

Avocado offers two types of organic latex toppers for the green – a plush topper and a firm topper. They are two extra inches of latex, and the latter option is a denser kind of latex. "Despite the name, the purpose of the firm topper is not to make the mattress feel firmer," says Kahn. "The intention of the topper is to make the mattress it's on feel a little bit softer." The plush option is the same, just… more plush (and less dense).

For the luxury mattress, you can choose a sewn-in topper, which is what is pictured in the cross-section above. (It's more complex and involves an extra layer of coils, padding and latex.)
Making the choice
I went with the green avocado mattress with the plush topper. Kahn was right – the transition from my previous all-foam mattress to one with such supportive springs took some adjusting. The topper doesn't change that support, but it makes the mattress feel more plush, which I love. It's been a few months and I've never slept better.
And I still have something to look forward to: I think in my 40s, when I've (hopefully) entered both a new life phase and a higher tax bracket, it's time for the organic luxury mattress.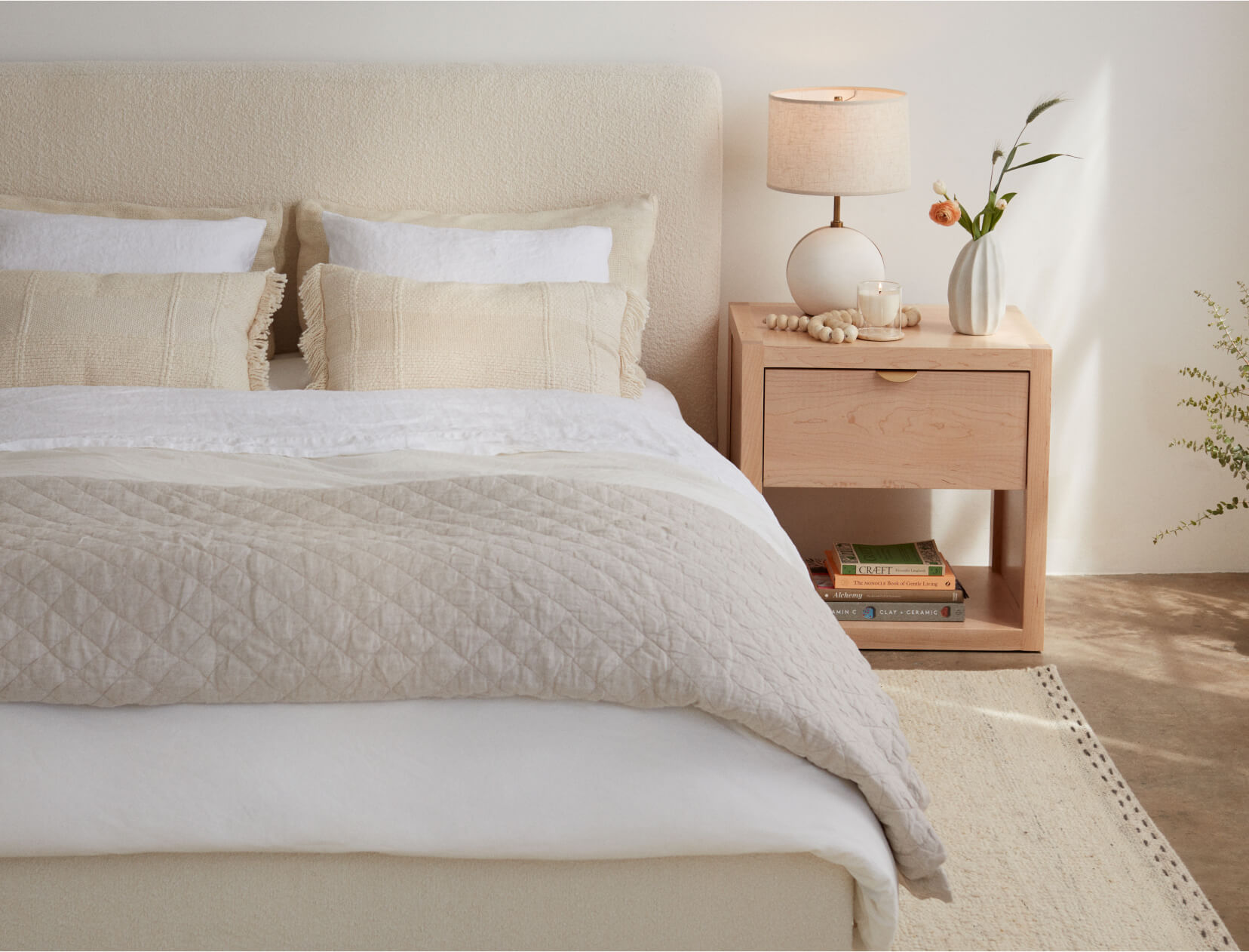 PS If you're reading this on November 29th, you might want to make it to the last day Avocados Cyber ​​Sale.