The holidays are here and you know what that means: Cookie season is in full swing! For this edition of our Bake-Off series, we find the best of the best… of what I would consider the best Christmas cookie – we set out to find the most delicious gingerbread recipe on the internet.
In conversations with friends, it seems that the gingerbread recipe itself is not given much thought. We make them once a year and throw lots of frosting and candy on top. Despite the creative, sometimes wild designs, making gingerbread men is about the experience – not because they taste particularly good. Of course I took this as a challenge and set out to find the perfect gingerbread man cookie that is ideal for decorating and *bonus* is pretty tasty too.
Rules of the road
No additions
Under previous bake-off rules, the cookies were judged as the actual cookie. We also tasted these with the royal icing on top, but the judgment was based on the actual merits of the plain cookie without any additional additions or decorations.
Must follow the recipes EXACTLY
For the sake of the bake-off, I followed the exact directions as written. This meant that even if I disagreed with the method or the measurements, I ignored my personal opinions to follow the recipe exactly.
Guardrail
We had a total of 15 taste testers participate in this bake-off. When we ranked the best gingerbread man cookie recipe, we looked for the classic, so that means a few things:
Taste
Warming spices that add a lot of flavor. We just want to go along the lines of spicy, hot and spicy.
Not too sweet. Knowing that most gingerbread cookies are frosted, the actual cookie shouldn't be overwhelmingly sweet.
Must be able to taste the molasses.
Structure
Want a little snap to the biscuit, but don't want them to be dry.
A little chew is nice as well as the texture.
We want a cookie that keeps us coming back for more than one.
So with our rules and ranking criteria in place, a total of nearly 200 cookies baked and taste testers at the ready, we found the best gingerbread man cookie – keep scrolling for the winner!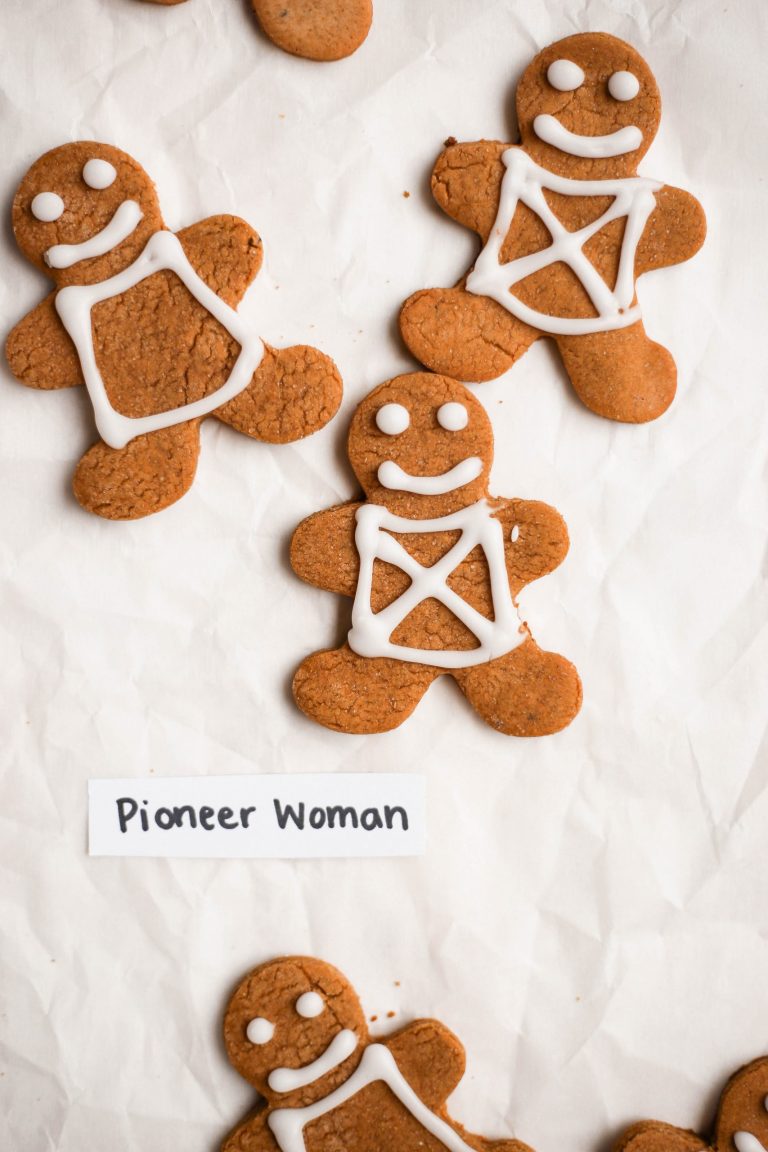 Overall, this cookie wasn't quite the fan favorite. While all taste testers found the flavor mildly sweet and molasses-forward, there wasn't enough spice for what we wanted from a gingerbread. The texture wasn't a hit with our judges either. It was cool but not as moist as we would have liked. This would be a nice cookie to make for decoration, but it wasn't one we went back to for another bite.
This cookie caused the most conversation in our tasting. Without molasses in the batter, could we really call this a gingerbread? In the end, however, this cookie received many positive comments. Our judges liked that you can taste a bit of the floral golden syrup in it and thought that the chewy texture was also really nice. Overall, our testers thought this was a really good cookie, but we didn't think it was a gingerbread, which is why it's number five. We would make and eat this again, but not as a gingerbread.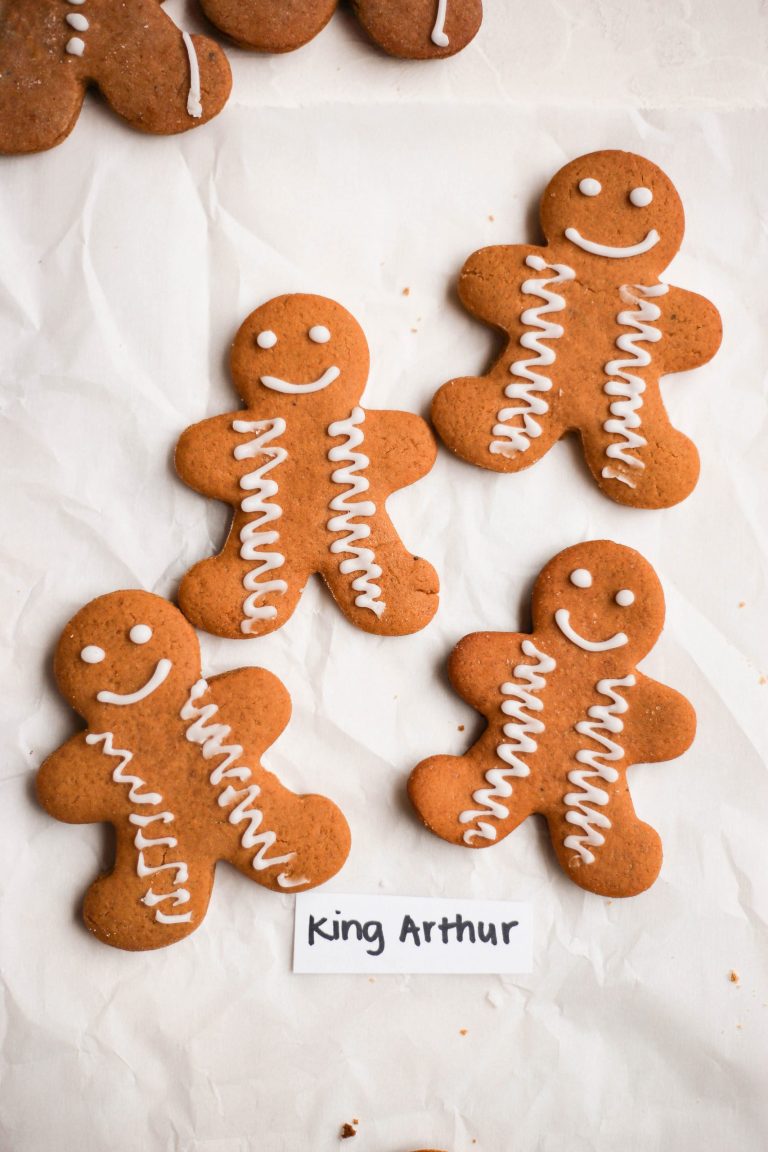 This cookie was my favorite dough to work with – it was nice and smooth and easy to cut and bake. I add that comment because after working with the dough for all of these recipes, the ones that aren't sticky or hard to cut out get my round of applause. The flavor of this cookie was lovely with a bit of spice and a mild sweetness that felt very classic gingerbread. The molasses was subtle, but we liked it playing more in the background and letting the spices be more upfront.
It was the texture that divided the group on this cookie. Some liked the slight bit of chew, but didn't think it had enough of that biscuit snap. Others thought this cookie was a little on the dry side and would benefit from a little extra frosting. Overall, it's a good cookie that fell somewhere in the middle.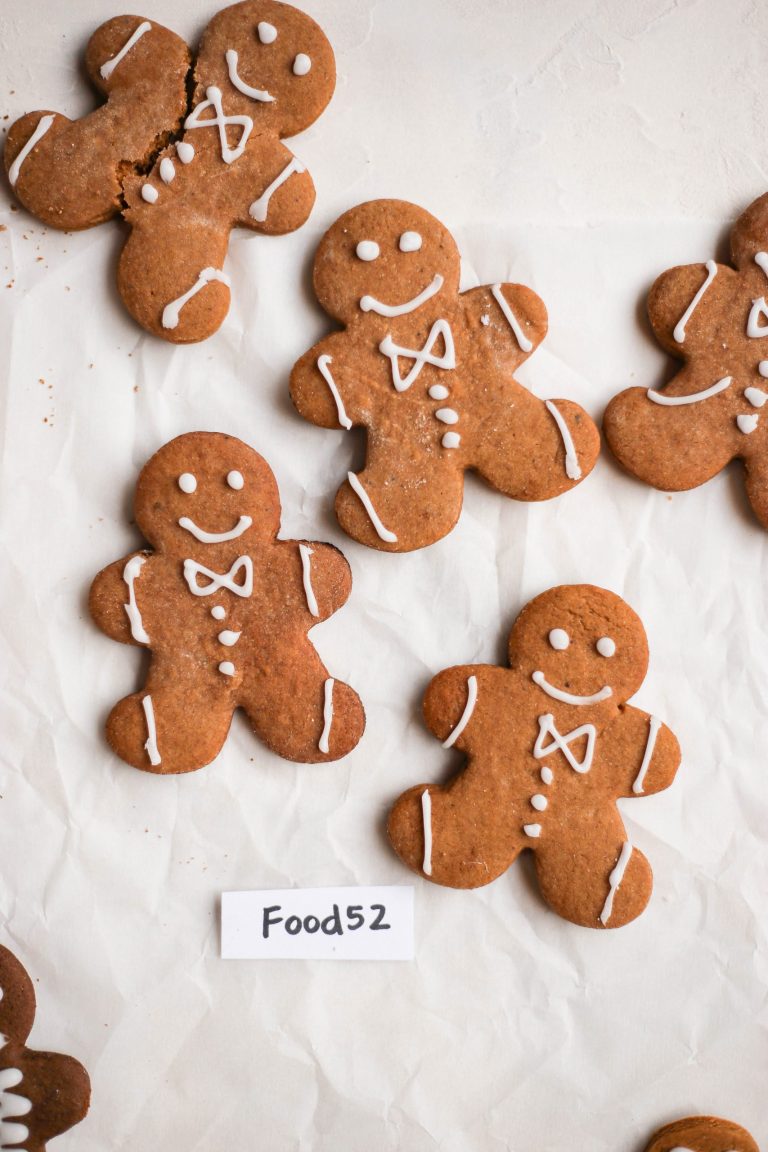 This was one of my favorite cakes of the bunch. Although it takes a little extra effort in terms of browning the butter, the taste was worth it. Several testers said this cookie tasted like besan burfi. If you've never had it before, it probably doesn't make sense, but if you have, you'll know that the butter's nutty flavor goes well with the warming spices. The spices bloom in the warm brown butter for this recipe, so overall we thought the spice flavor was fine. We missed a bit of the cinnamon flavor since this cookie only uses cloves and ginger, but enjoyed it nonetheless. The texture is more buttery shortbread than a classic gingerbread with some chew, but again, we liked it. Overall, this is a good biscuit. It's not the most classic, but a treat worth enjoying.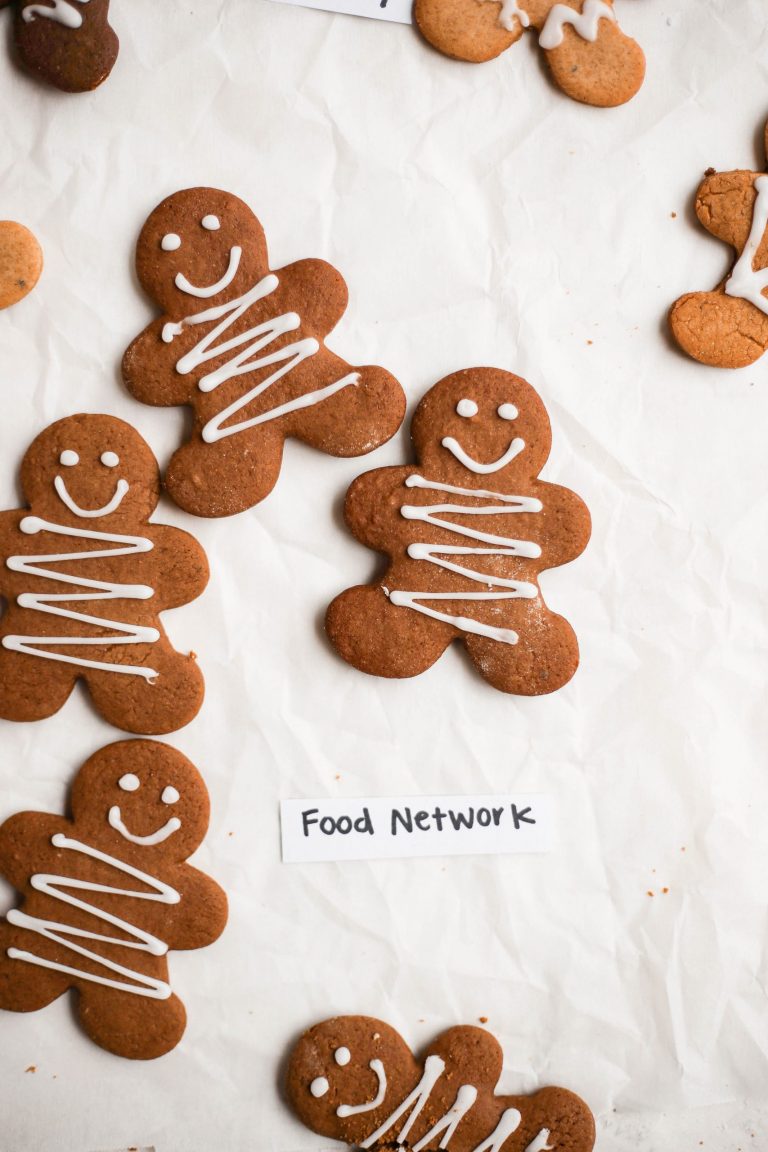 This was a really good cookie. Although there was some debate about the texture—this was the puffiest of them all, it didn't have the snap we wanted—it was one of those cookies that people kept going back for seconds and thirds. The chew on this cookie is really nice, and when combined with the mild sweetness and spice, it felt like a cookie we could eat on repeat. All in all, I would make this season after season to share with friends and in cookie jars.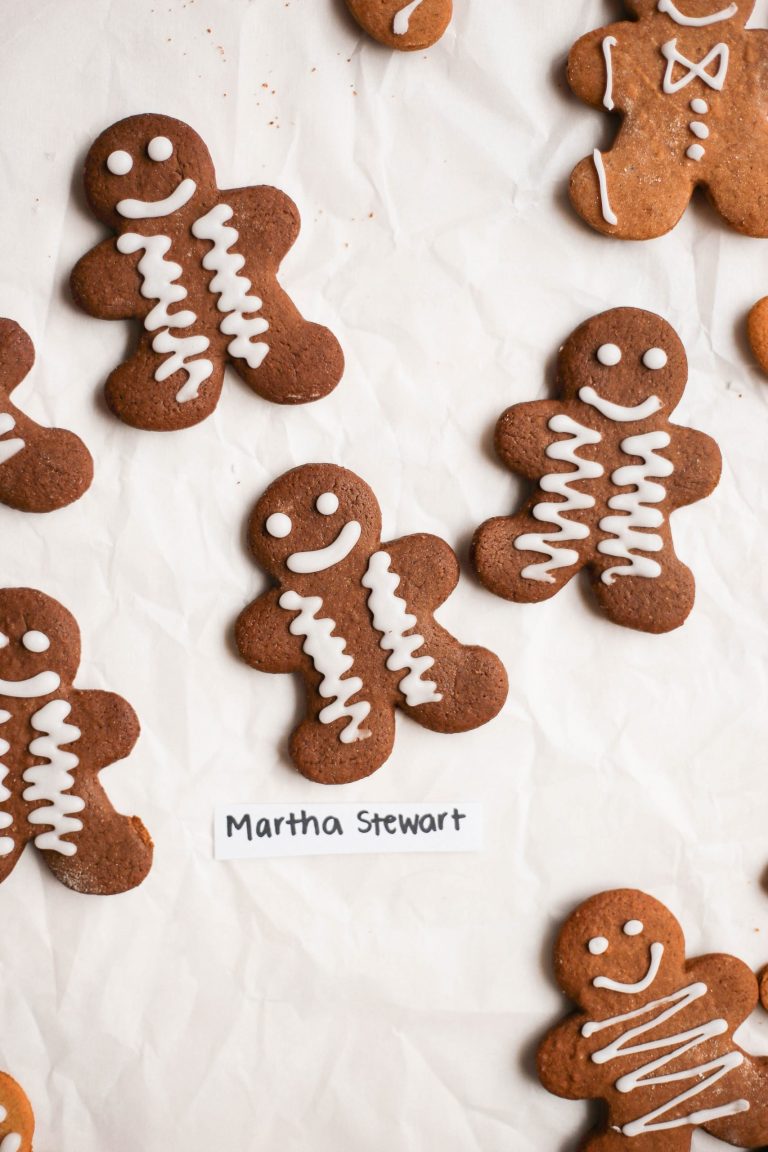 And the winner is… the one and only Martha Stewart, of course. When you want the best gingerbread cookies, this is the classic recipe to follow. The flavor was very spicy and even had some delicious chocolatey undertones despite the fact that there was no cocoa in this recipe. Sweetness-wise, it was the mildest, but we could still catch a hint of the molasses in the cookie. The texture had a good press, a good chew and kept us coming back for more.
When combined with royal icing, it's absolutely perfect and I'd eat a whole tray of these. I will say be careful as it is very easy to over bake these cookies due to the dark color. But the end result is almost perfect when we are looking for a gingerbread. This will definitely be the recipe I rely on going forward!
Do you have a good recipe for gingerbread? What else is in your cake box this year?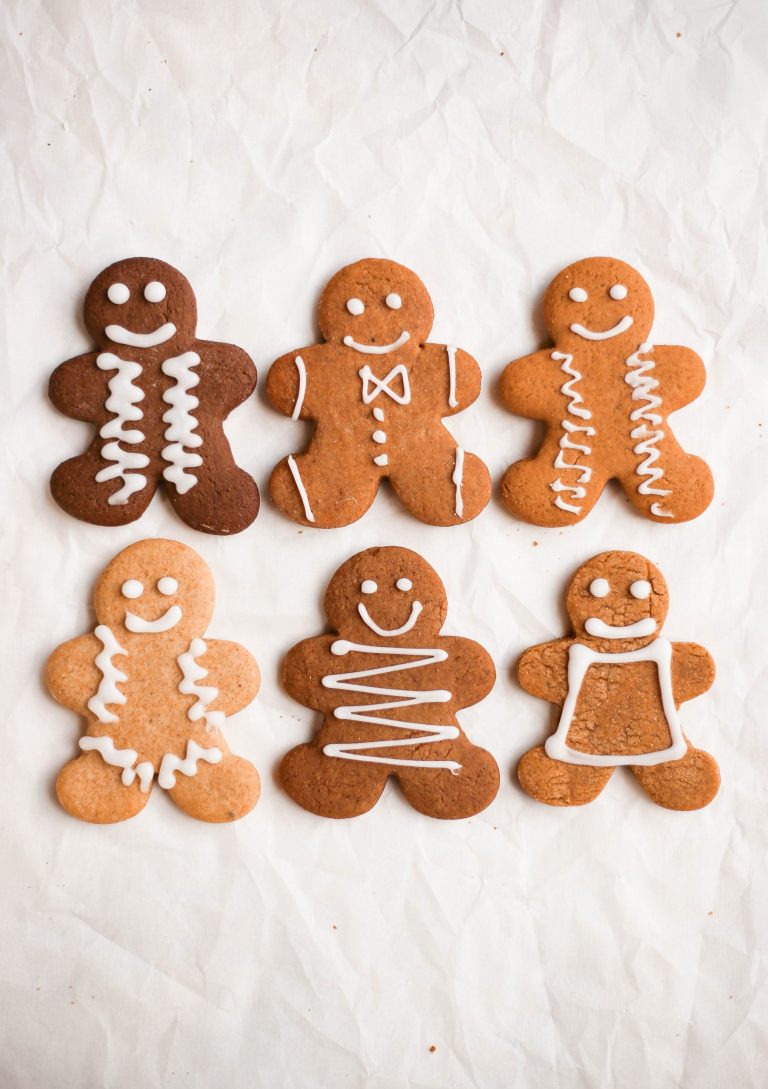 This post was originally published on December 3, 2021 and has since been updated.