Almost all of us feel the urge to get out the door (or to the home office) in the morning. Believe me, I know: the fight is genuine. And since it is easy to make and take one breakfast which does not give you the energy that your morning needs, it may be time to try a few simple new recipes restart your breakfast routine.
Do not let hectic mornings get in the way of a healthy, satisfying breakfast that starts the day right. These quick recipes, from quinoa oatmeal to egg white bites, are nutritious and easy to whip together quickly.
Whether you fancy something sweet or spicy, there are nutritious breakfast options here that can be prepared in ten minutes or less. With a little care and planning, it's easier to transform your everyday morning routine than you think. Give these recipes a try and add a little spice to your morning!
Why we love it: Camille's bid on the trend of baked vanilla cream toast, this spin uses a subdued approach that could not be more delicious. With just a few ingredients, it manages to pack lots of varied textures and flavors (crispy, creamy, nutty and sweet), while also filling you with a little AM ​​goodness.
Hero ingredient: Melted, dripping peanut butter dripped on top is my idea of ​​the breakfast heaven.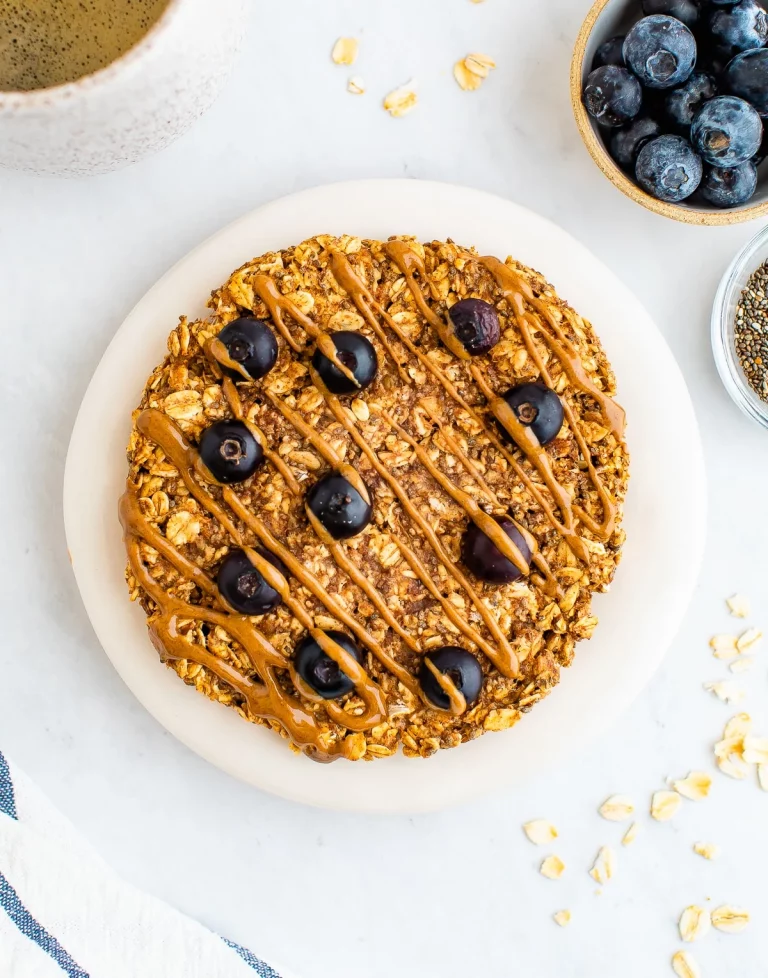 Why we love it: OK, so you wake up early with some time set aside to make yourself something special. If you really want to change your breakfast routine, do this. It is proof that if healthy ingredients (berries, oats, bananas and more) can first be ingested in the form of cookies, then you can really do it all.
Hero ingredient: Banana not only holds your cookie together, but it tastes your treat with a subtle, natural sweetness.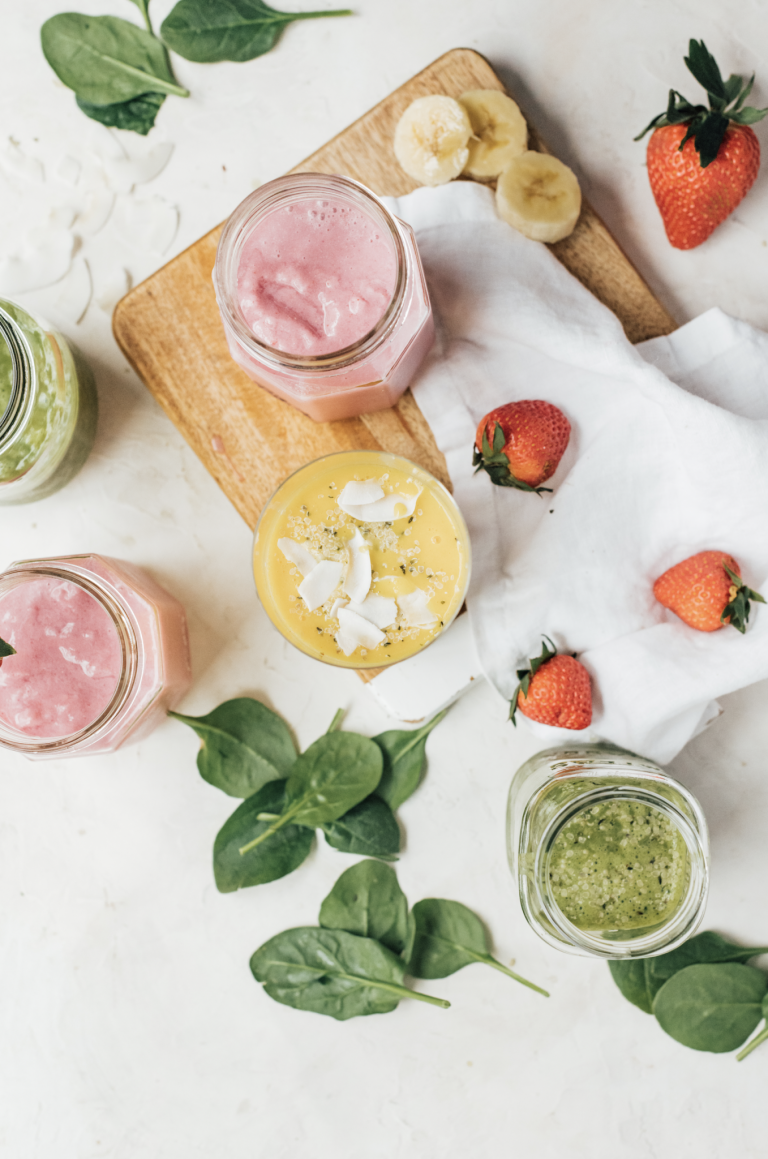 Why we love it: I can almost guarantee that you have never seen more beautiful smoothies than these. This trio of drinkable breakfast options comes from none other than our very own wellness expert, Edie Horstman. Designed specifically to help relieve bloating, these breakfast meals color the rainbow with nutritious delicacy. Bottoms Up!
Hero ingredient: Although each of these smoothies is a little different from each other, they rely on fruit for fibrous sweetness and the beautiful, vibrant nuances.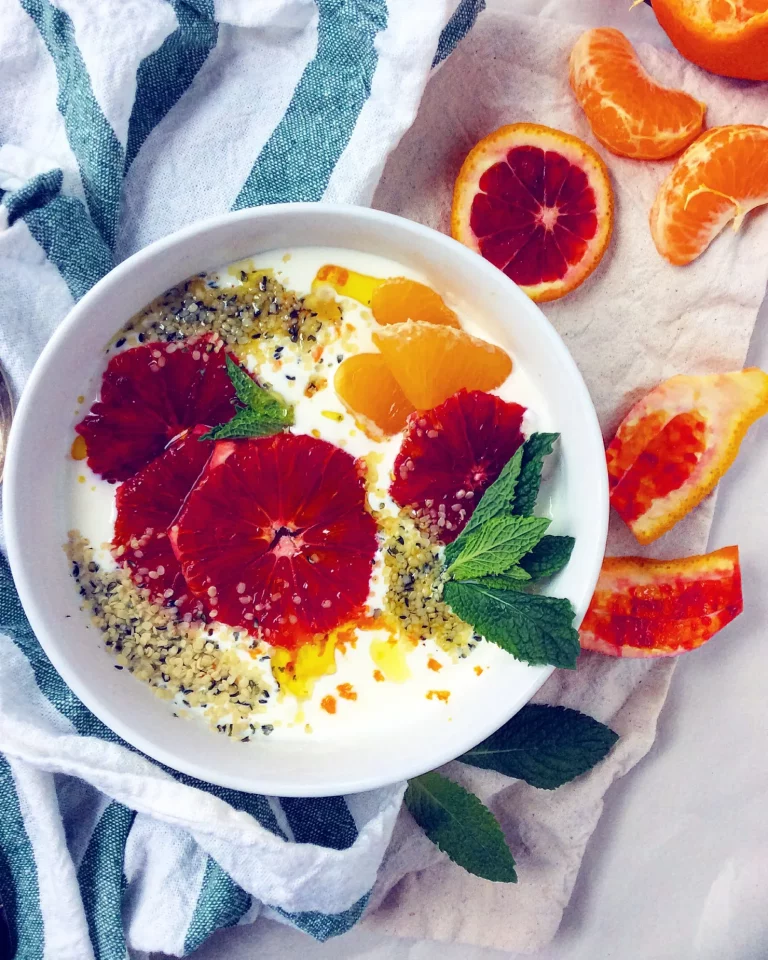 Why we love it: I will never understand why some people turn their nose up at ricotta. It is sour and light, but at the same time sweet and creamy. In other words, it's a perfect food, and when it's poured into a bowl and topped with my favorite citrus fruits, hemp hearts, and honey and olive oil, you've got magic in a bowl.
Hero ingredient: That splash of olive oil does beautiful things to bring out the flavor of the other components of your dish. Plus, a little spicy sweetness goes a long way.
Why we love it: Breakfast tacos are delicious in themselves, but for some reason when you put them in a bowl shape, they become even more crave-worthy. And of course, even though I sometimes find that I miss the taco, it makes all the other ingredients shine if they are deconstructed this way.
Hero ingredient: If you sprinkle cumin in your minced meat mixture, it gets a good kick of smoky, spicy taste.
Why we love it: I've encountered many breakfast sandwiches that I've fallen head over heels in love with. So when I came across this recipe that claimed to be the "ultimate" take, I was suspicious. I totally agree with the name – this sandwich is a stacked sight to behold.
Hero ingredient: Why is avocado the perfect food? Because when you take a bite of a creamy slice, euphoria arises.
Why we love it: French toast? On a Monday? Must rather believe it. The key to making this pampering happen in the morning is to use its make-ahead method. Essentially a stew / bread pudding hybrid, this dish can be assembled in advance the night before. All you have to do in the morning is put it in the oven and absorb all the sweet scents.
Hero ingredient: Fluffy, light and sweet, Hawaiian bread is the perfect means to soak up all the beautifully delicious French toast dough.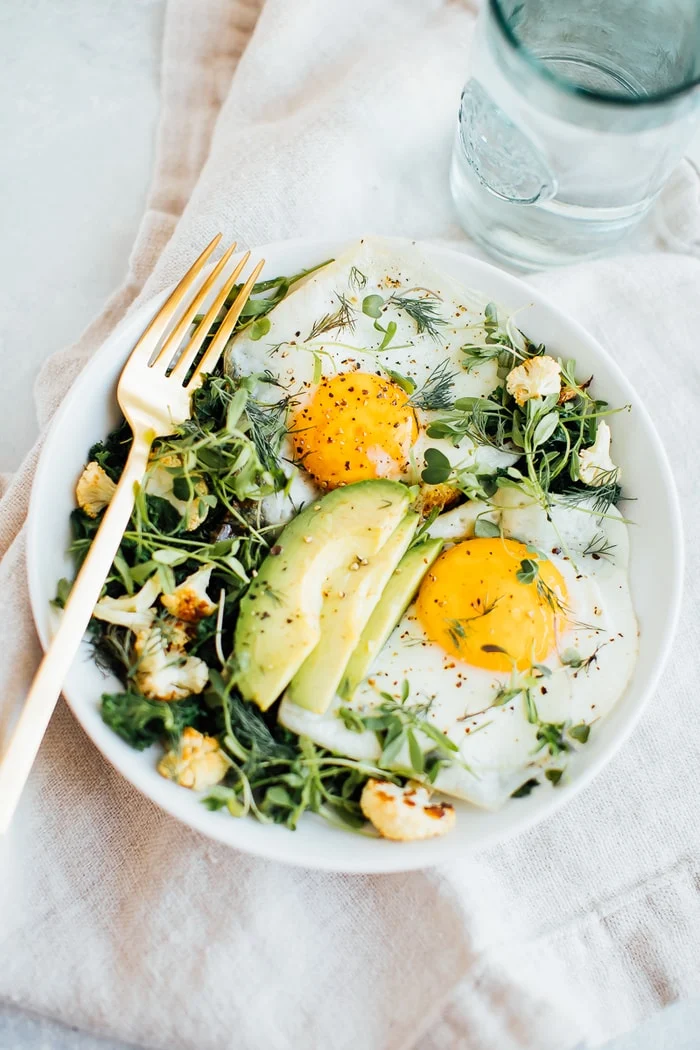 Why we love it: Did I lose you by salad? Believe me – you feel like continuing with this. While some might see salads just as a way to get all your vitamins and nutrients at once, I'm a little more optimistic that there are plenty of goodies to pick up. My proof? The roasted cauliflower, eggs and avocado vary in consistency, creating mouthfeel and interest. Everything a satisfying meal should have.
Hero ingredient: I am convinced that when you put a fried, poached, too light or cooked egg on top of a dish, you have made a meal for yourself.
Why we love it: I will not lie to you, it took me a minute to get on board with breakfast burritos. They just felt too heavy first thing in the morning. But here, because the burrito is vegan (settle for a stirred mix of tofu, pinto beans and quinoa), I get full without feeling weighed down. And the taste … this is more than good.
Hero ingredient: Nutritional yeast gives your burrito a cheesy, spicy taste without any dairy products in sight. Rent genius.
Why we love it: Tired of your plain old oats? Here is your answer. This dish is vegan and gluten free, so if you eat with one or both of these sensitivities, know that you have this colorful, perfect for summer breakfast on the table.
Hero ingredient: I leave it to the toppings here. No breakfast dish is complete without your favorite combination of fruit, nuts and of course a healthy splash of maple syrup.
Why we love it: Aside from the beautiful photography, the visual presentation of this quesadilla is unsurpassed. I can practically feel my teeth sink into the crispy tortilla, reaching the cheesy and comforting filling. Filled with scrambled eggs, bacon, cheese and a whole mix of vegetables, this is the definition of a complete, balanced breakfast.
Hero ingredient: Top my quesadillas with a little spicy avocado? I do not care if I do.
Why we love it: These are still one of our most popular recipes on the site – and with good reason. Not only are they a beautiful sight to behold (berries give color!), But they also deliver lots of anti-inflammatory goodness. Do you need a way to work a little more turmeric in your day? Drop the golden milk latte – this is how it is done.
Hero ingredient: The true master of this powerful breakfast? Cardamom adds a slightly sweet, floral flavor to your muffins that still fills some spice.
Why we love it: This is not your typical chia pudding, nor is it your regular parfait breakfast. It manages to be something in between, and draws the best from both options for a hybrid breakfast. Bonus: It's not even a real recipe, more a formula, which means it couldn't be easier either to gather the night before or in a jar and enjoy with ease.
Hero ingredient: I'm such a girl who always needs some crunch. Here I can thank the granola for giving my breakfast cravings exactly what they are asking for.
Why we love it: I love a good breakfast sandwich and although my hope is that it will always be great, the formula is so good that I can manage with much less. Fortunately, though, this waffle sandwich is guaranteed goodness. It's crispy, crispy, meaty and cheesy – basically my four favorite adjectives, all in one sammy.
Hero ingredient: Waffles instead of your English muffins? Innovative.
Why we love it: Feel free to skip the Starbucks drive-thru – thanks to these better-than-the-right egg white bites. They are a simple, delicious way to get a wealth of energy-boosting proteins early in the morning. In addition, they are cooking-friendly. Wind, wind and wind.
Hero ingredient: These egg white bites are by definition super light. But thanks to the Monterey jack cheese, they have a little weight and a touch of enjoyment.
This entry was originally posted on June 26, 2019 and has since been updated.