There is nothing that should seem so revolutionary Women speak. In its atmospheric score and desaturated tones, the Best Picture nominee is designed to be as understated as the Mennonite women it portrays, each conditioned to be quiet, gentle and submissive even when their natural temperaments resist that training. In the film – adapted from Miriam Toews' book of the same name, which is based on a true story – that submissiveness is expected to extend into the aftermath of being raped by their husbands, sons and brothers, several of whom have been arrested as the film opens . In the absence of the rest of the colony's men, who have left town to rescue the rapists from prison, the women must decide what comes next. Who are they, in the absence of their supposed superiors? What is the godly thing to do: Stay and fight? Leave? Pretend the violence never happened or that it will ever stop?
In these fight-or-flight moments, a group of women gather in a hayloft for hours of sometimes heated discussion. In the film, these women are played by an all-star cast that includes Rooney Mara, Claire Foy, Jessie Buckley, Sheila McCarthy, Judith Ivey, Kate Hallett, Liv McNeil and Michelle McLeod. With them is a single man, the boys' school teacher and the book's narrator: the nervous but admiring August Epp (Ben Whishaw). Because neither of them has been taught to read or write, the women rely on August to take notes of their meetings and record for posterity everything that happens between them. In the din of the barn, they unravel the riddle and discuss the nature of forgiveness, the lingering claws of trauma, their indirect responsibility in the violence inflicted on their daughters, and whether escape—let alone change—is possible after so many years.
There's nothing entirely new about this conversation, which means it's tempting for the audience to lump in Women speak throw it in with a dozen other post-#MeToo movies, slap it with the appropriate accolades, and call it good. But that would be a sorely missed opportunity, not to mention a misreading of the material. Women speak is revolutionary not in its subject matter but in its focus: nothing more and nothing less than the words shared between survivors.
More from ELLE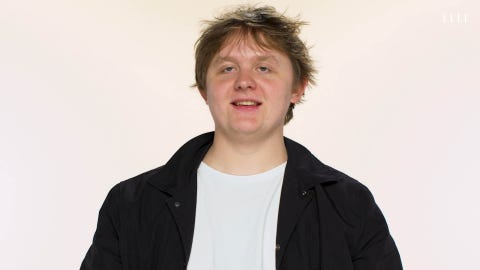 During a press conference in early December 2022, Frances McDormand – who optioned rights to the book after its publication in 2018 – pointed out the importance of this distinction. "When I read the book," she says, "I realized that it was the kind of atmosphere, it was the kind of way I wanted to talk about what I felt: in a group of women with nuance, with a sense of humor, with a sense of community, with a sense of urgency, but with a real thoughtful environment. I mean, we all think of the hayloft now as a very sacred place. It's like the hayloft is the big H place where we now walks."
The problem with a hayloft, of course, is that it's not exactly visually stunning, nor is the average audience used to the film version of what a TV director might call a "bottle episode" – which is used almost exclusively on a set. Even some of the movie's acclaimed cast members feared Women speak's commitment to the hayloft may be an exaggeration. In an interview ahead of the film's release, McCarthy – who plays gentle matriarch Greta – told me: "In this age of short attention spans, I was worried that people wouldn't be patient enough to listen to us." She was thrilled, she says, to be "wrong."
But it was producer Dede Gardner who pointed out the internalized bias and underlying problem behind those initial concerns. During the press conference, she laid out what should perhaps already have been obvious: "If there can be 12 angry menthere can be eight women in a hayloft."
---
It is not surprising then that the recordings Women speak was an experience correspondingly profound in its simplicity. Sure, the scenes were demanding—one of Foy's monologues required somewhere around 120 different takes—and yet the results never came across as forced. "We did 10-page scenes 150 times, and they were full energy, full tilt, full commitment the whole time," Foy says. "You have to have a whole toolbox of things that you can basically rely on, that's your backup if you get to a point where you're exhausted, you're tired, you're hungry. … I definitely think that there were days when we were going a little crazy."
The actors, who used a therapist, talk about their time filming in Toronto with solemn, dreamlike adjectives that lend credence to what McCarthy says was "an anthem-like quality to the whole experience." The atmosphere was surreal; the effort involved, says Ivey, was indeed "Olympic."
"You didn't want to let anyone down," she says. "That was always my feeling: 'I have to give it 110 percent every time because I want to be there for [the cast] the way they were there for me.' And it never wavered. It was constant throughout the process."
In a separate interview, Whishaw adds that the understanding among the actors in the hayloft never had to be vocalized to be felt. "It was beautiful because it was — 'respectful' is the word I keep thinking about," he says. "Nothing needed to be said too much." All recognized the weight of the material. Everyone understood the seriousness of the task. Yet no one tried to make it more than it was. And perhaps more than anything, everyone trusted director Sarah Polley.
Polley, a Canadian filmmaker and former child actress who directed her first feature film at the age of 27, is a household name in Hollywood. She wrote the script for Women speak herself—without the guaranteed backing of a studio—and helped assemble a cast that would feel, she told reporters at the press conference in December, like "a theater troupe you'd want to travel with." Since Polley is a huge fan of Toews' book, her fidelity to the source material is felt in nearly every image, each of which studies the Mennonite women without ever distorting or judging them. The actors say they felt the same gentle, learned approach from Polley when it came to their own work on set. Hallett, who plays the young narrator Autje, put it this way: "[Polley] always made it very clear that if you ever needed to take a second, it didn't matter if we were on a tight schedule. "You take a moment and we'll wait until you're ready to come back." In this way, Polley echoed Toew's sincerity in representing these wounded women with dignity and grace.
Yet it is in two significant changes from the book that Polley's genius is most felt. One is evident from the beginning of the film. The other is not ready until the end.
In the book, Toews' narrator is August. As the only man in the hayloft, he is the only one with the skills to write down what is going on, and so the book is drawn from his perspective as an outsider turned insider. And for the film, Polley tried to replicate this effect, even getting Whishaw to record the entire script's worth of voiceover narration before she realized something was missing. "Suddenly you have the immediacy of sound and the intimacy of it in your ear and images in front of you," she told the press conference audience. "Suddenly you needed the voice of a woman who had been through one of the attacks in a way that you didn't [it] in the novel."
So Polley turned to the 18-year-old Hallett, who she asked to try recording a few voiceover lines on her smartphone, sound quality be damned. Even satisfied with these preliminary results, she brought Hallett into the studio months into post-production, where the young actress recorded the narrative that ultimately made it into the film. Presented as a letter to the child of Rooney Mara's Ona, still unborn and unseen until Polley's very last shot, the words grounded the entire film in the innocence, offense and hope of the youngest member of the hayloft. "Your story will be different from ours," Hallett's Autje says in a voice so determined it's easy to forget it belongs to a child.
"I think [Polley and the crew] just felt very attracted to [the narrator] being the youngest person in the room," Hallett tells me. "Because it's such a different perspective than Ben [Whishaw] would have had, and what I think many of the women would have had."
This choice is made all the more significant thanks to Polley's second change from the book: she depicts the women leaving the colony not from August's distant gaze, but rather in intimate close-up. Audience looking the expressions on each character's face as she leaves the only home she's ever known for an uncertain, unknown future. These women have no card. They have no capital. They don't even have proof that men in the outside world won't hurt them. They have only the extraordinary, bewildering hope that beyond the horizon something better than the past must be possible. The scene purposefully evokes the exodus of the Old Testament, repeated from an earlier line by Greta: "We leave because our faith is stronger than the rules. Bigger than our lives."
---
Looking at Women speak feels like it shouldn't seem that remarkable. A group of women argue, laugh and cry in a hayloft. They pack their things and they leave. It makes up the bulk of the film's story, and yet, as Foy says, "When I see it, I think, 'This is new. Something new is happening here. A line is being crossed.'"
In a separate interview, McLeod – who plays the panic-stricken Mejal – told me she agrees with that sentiment. "When we saw it together at Telluride [Film Festival]", she says, "I realized we were in something that I feel will be seen, studied, picked apart, talked about, a conversation starter for years to come."
In 2023, #MeToo stories are commonplace; after all, that's the point of the moniker. Five years after the hashtag went viral in 2017, it's easy to feel like it's silly, maybe even disappointing, to measure the movement's impact. Women speak is a perfect encapsulation of why that feeling is a lie. An impact does not have to be of a certain magnitude to be notable. The Best Picture nominee's existence — the unique way it was designed and created and produced — is an achievement nonetheless. Like its characters' final decision, Women speak is perhaps not an indicator of what is, but of what is possible.
Associate Editor
Lauren Puckett-Pope is an associate editor at ELLE, where she covers film, television, books and fashion.