Greatness attracts greatness. So it makes sense that Gucci Vault is teaming up with champion skier Lindsey Vonn to launch "Vault Altitude," a collection of exclusive collections from eight different brands inspired by the bluebird's whimsy. powder days and sumptuous après-ski parties. "No one does it like Gucci," the four-time overall World Cup winner tells ELLE.
For the uninitiated, Vault is Gucci's experimental concept store that features both vintage items and pieces by up-and-coming designers. Vault Altitude is its curated winter capsule with a selection of ready-to-wear shoes, accessories, jewelery and ski gear from brands such as MAIN Sportswear and Yniq, where Vonn is a shareholder and member of its design and development team. "It was perfect synergy with Gucci," says Vonn. "Gucci [conceived] everything to go well together and have one [streamlined] concept. It turned out amazingly well."
The highly curated pieces (now available at Vault's online store) capture an exciting new aesthetic – one that combines utilitarian skiwear with new street style. "Obviously I've been skiing my whole life and saw that potential," Vonn says. "Now others are finally seeing what I've been seeing all along." Below, the skier talks about the exclusive new Vault collection, her love of "retro, '70s, Robert Redford-type" ski wear, and why we need to talk more about equal pay in women's sports.
How did this partnership come about?
We've been working on this for a few months now and it came together pretty quickly. It was a really natural fit. It's an experimental concept that combines historical vibes with forward thinking. This is how Gucci always does everything. There were just so many synergies between Gucci's approach to Vault and myself and what we were trying to achieve.
And what exactly are you trying to achieve?
We create something new, something very special that no one else has seen before. Something that combines luxury and sophistication with amazing technology.
You made me fuse luxury with amazing technology! Tell me more.
I've always loved a retro 70's Robert Redford type design. So we took that aesthetic and mixed it up new age tech. I look at every detail, even zippers and pocket placement. I've been on the mountain my whole life, so it's the little things that I think about. As for the actual fabrics, the technology in the line is incredible. We have, in my opinion, the best performing ski clothing on the market, hands down.
Do you think skiwear is becoming the new street style?
You see so many fashion houses doing ski lines now, but a majority of consumers don't actually ski. The style that was born in Aspen and on the mountain in Europe, especially in St. Moritz [in Switzerland], is now being imitated in street style. You see New Yorkers wearing mountain boots and mountain-chic après-ski outfits. It is really making its way into everyday culture.
How would you describe your own style?
I have a pretty classic style. I like to be monochromatic, with a certain flair. I like to be fashion-forward, but not too abrasive. I love the mixed athleisure and high fashion look. Cashmere loungewear is simply the best. You don't need every piece to be something extraordinary. You can add certain pieces that really make your style come alive and have more energy.
Who is your current style icon?
Lewis Hamilton is truly forward thinking in everything he does. I like how he pushes the envelope. I am inspired by that. I'm a little more conservative, but I like to try new things and see what's possible.
What brands have caught your eye lately?
I'm a big fan of vintage Tom Ford and Tom Ford era Gucci. I have worn a few of his pieces to events. I've definitely gravitated to vintage on the last few red carpets because it's trendy and also vintage looks are so classic. I really love the timelessness and class of vintage.
Where do you buy vintage items?
I do Albright in New York City. They have amazing stuff. There is another store in New York called What goes around comes around. There aren't a ton of great vintage stores in Utah [where I live], and in LA I'm still looking for a good place. Do you have any recommendations?
I do! I will send you a list. Switching gears, I wanted to talk about an issue that is personal to you: the priority of mental health.

Thanks for bringing it up. My mental health journey has been a long one and for the most part I did it alone. I never really went to a therapist when I was running. I used skiing more as a tool for therapy than anything else. It wasn't until 2012 that I started to open up and talk about mental health. At the time it was not well received by everyone. I wish I had a little more support. Everyone has their own journey and finding your own way through it and finding support is the most important thing.
When I retired I started working with an amazing therapist named Armando Gonzalez. He taught me to take care of myself. I have always been a big advocate of journaling. Writing things down is a good way to process what you're feeling and going through. I'm really happy with the way the conversation about mental health is happening right now. People like Michael Phelps and Kevin Love and Simone Biles have done so much to destigmatize mental health and depression and anxiety.
Do you think retired athletes have different mental issues than athletes currently competing?
There is definitely an additional component when you retire. In fact, it is much worse. When you're competing, there's the added distraction of competition. For me, it was in many ways a really good way to cope. I've never had a problem with anxiety. When you compete at the highest level, there will always be pressure. There will always be expectations that you set for yourself and that everyone else sets for you. To win, you must be able to manage these emotions and expectations. I found that my depression was severe when I was alone and traveling on the road. Everyone who saw me win thought skiing was this glamorous lifestyle. But at the end of the day I came home to an empty hotel room and I was away from home for six months at a time. It was really challenging. Then, when I retired, there was no outlet, no distraction. I didn't get to drive. I was actually around less people. So, in many ways, I felt even more isolated. On both sides it was important to find an outlet and a way to cope and deal with what I felt.
You mentioned journaling as a form of therapeutic release. How else do you practice self-care?
Having my dog ​​Lucy and my other two dogs really, really helped. I felt so much more at home when I had my dog ​​to come home to. Lucy doesn't care if I win or lose. At least she's happy to see me. It was more complicated to travel with a dog on the World Cup circuit and take her to the Olympics in Korea. But it was so necessary. Animals offer a lot of emotional support. Some people don't take it seriously, but I feel that animals can have a huge impact on mental health.
Is mental health advocacy a thing Lindsey Vonn Foundation focusing on?
It is a big priority for us. We run camps for young girls in underserved communities, and mental health is one of our biggest talking points. When the girls come to the two-day session, we go over the curriculum and teach them different ways to build friendships, engage in positive self-talk, and prioritize mental health. It really has nothing to do with skiing. I just want to empower the girls in any way possible.
Speaking of women looking out for other women, Brittney Griner's return has reignited a conversation about equal pay in women's sports. Where are we in this ongoing battle?
I think everyone can agree that it's great to have Britney at home. And the conversation about pay equity is really important, because it's not like women want to be paid as much as LeBron James. They just want to be paid the same percentage and to be valued the same way. This is an important detail for everyone to understand. Everyone is doing such a great job fighting for this, but this conversation won't be over just yet.
You recently signed a two-year first-look deal with CBS Studios through your production company Après Productions. Is pay equality one of the issues you want to prioritize?
We have a bunch of projects that CBS is really excited about, and we're currently working with some writers to get things off the ground. They are still in progress, I will let you know when I can.
This interview has been lightly edited and condensed for clarity.
Photographer: Sebastian Kim; stylist: Sarah Zendejas; hair: Graham Nation at The Wall Group; makeup: Karan Mitchell at TMG-LA; Stylist Assistant: Rosie Jarman; production: Area1202; special thanks to Deer Valley Resort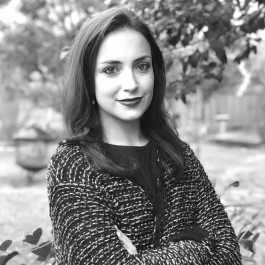 Senior Editor
Rose is a senior editor at ELLE, overseeing features and projects on women's issues. She is a skilled and compassionate storyteller and editor who excels at obtaining exclusive interviews and uncovering compelling features.