Almost two months later Alessandro Michele's (seemingly unfriendly) take off from the brand Gucci presented its fall 2023 menswear collection in Milan, designed by the brand's in-house team.
The show took place Friday in a dimly lit roundabout theater, with the trio Ceramic Dog sitting center stage, playing rock music that got progressively louder and edgier as the show drew to a close. In the broadcast notes, Gucci said, "[the] circular formation [of the stage is] a symbol of the collaborative spinning wheel of the creative community at the heart of Gucci."
When the first model appeared on the runway, the overall message of the collection was clear: Gucci is going back to basics. Wearing a simple white cotton T-shirt and a pair of moss-colored trousers, Michele's age and his unmistakable maximalist aesthetic came to an end. (Though his best-selling fur lining slipper was in the show.) In fact, the collection hailed from several pre-Michele Gucci eras, highlighting archival material such as the Piston Lock (originally created by Tom Ford), the Horsebit, and the Cross.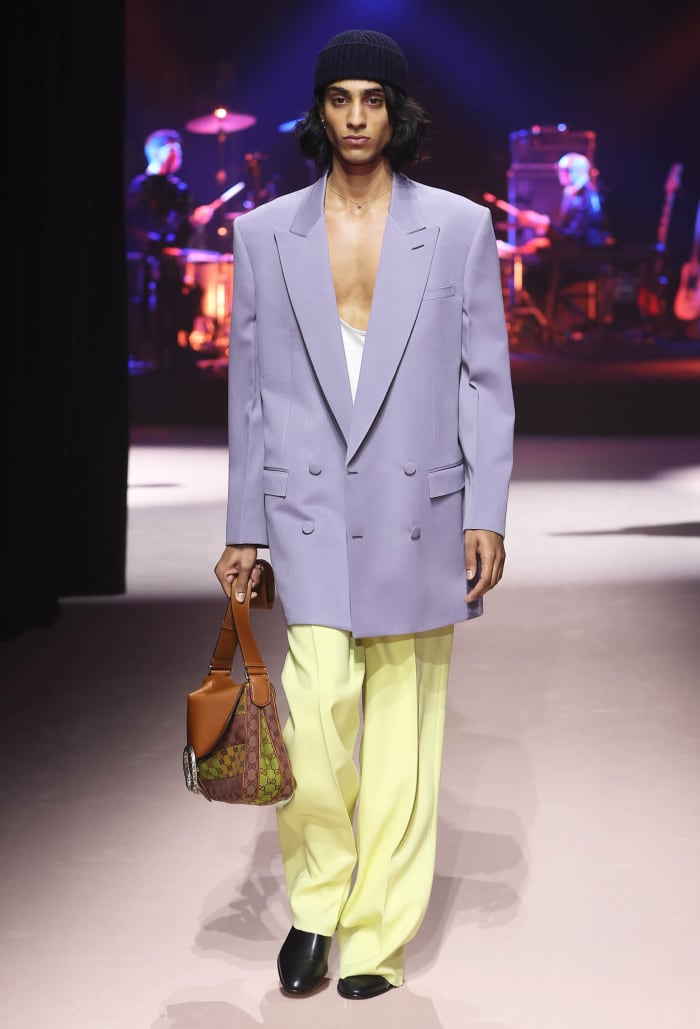 The casualization of formal wear is the common thread throughout the look. Boxy suit ensembles came down the runway in a series of iterations. Double-breasted blazers and long suits were layered over more basic white t-shirts with raw, stretched hems – described as "improv style" in the show notes.
Suits with removable elements followed, allowing them to go from long-sleeved to short or trousers to cut-offs. Promoting the idea that masculinity can be malleable, specifically through clothing, the notes read: "The free and boundless facets of contemporary masculinities are observed in garments that cross-pollinate—either in construction or styling."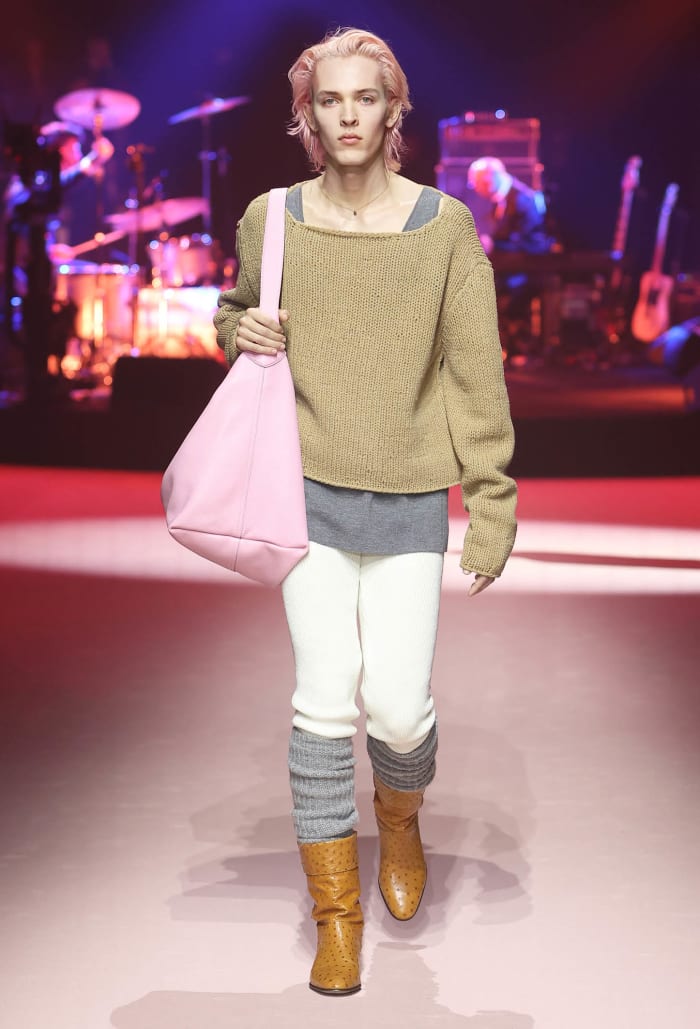 Perhaps most surprising was the incorporation of fashion's favored niche aesthetic of the moment: ballet core. Muscle tank tops were layered under loose, off-the-shoulder knits, and leggings were tucked into none other than leg warmers—not to mention the oversized bags big enough to fit all your dance class necessities.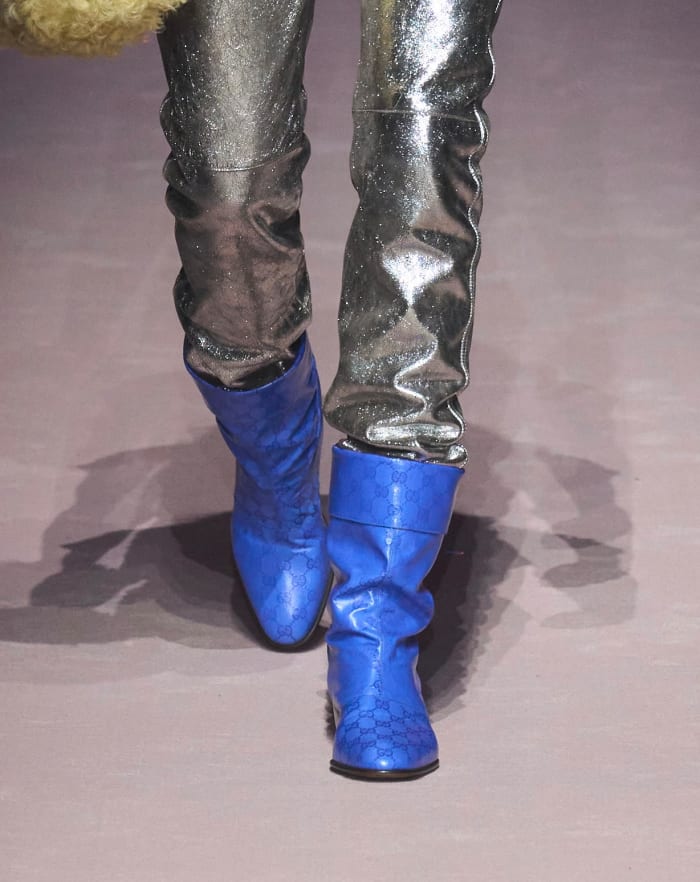 While the collection features a few confusing additions (see: the oddly low-waisted boot that looked very uncomfortable to walk in), any goal of drawing a hard line between Michele's Gucci and the next was certainly achieved.
As the industry anticipates the brand's upcoming womenswear collection, only one question remains: Who will be chosen to officially usher Gucci into its new era of chic, sexy and minimalist?
Browse the entire collection below.
Please note: We occasionally use affiliate links on our site. This in no way affects our editorial decision-making.
Want the latest fashion industry news first? Sign up for our daily newsletter.