UPDATED: This article was originally published in September 2017
Choosing yours next destination isn't easy, but there's a better way than spinning a big globe, closing your eyes and slamming your finger down (it'll probably end up in the middle of the Atlantic, and the wifi there is spotty to say the least). Introducing our ultimate month-by-month destination guide: your effortless list of places to go, things to see and great weather to chase around the world.
Here we look at January, a month full of exciting travel potential and new optimism. And that's how you should be after all did Survive another year at work, the chaos of the silly season, and scrape through the New Year's celebrations in (mostly) one piece – and you're only a few days into a brand new year! Pat yourself on the back; that kind of commitment deserves a vacation. From the jungles of Central America to the beaches of Southeast Asia, here's your guide to where to travel in January.
Top holiday destinations for January 2023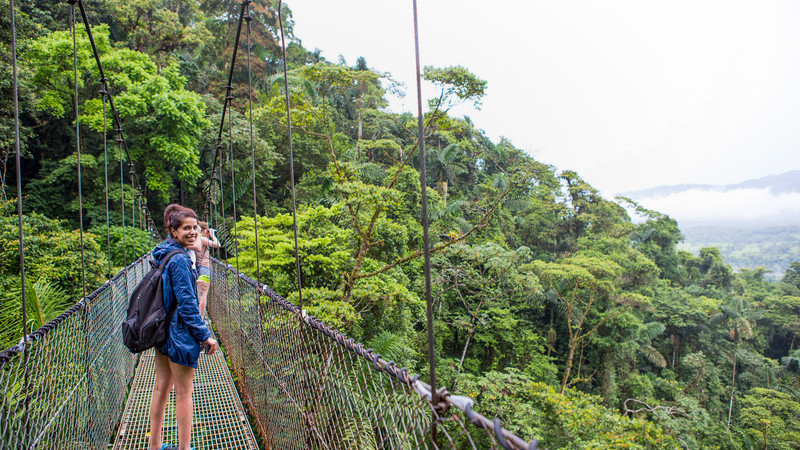 Any place that manages to combine lush tropical jungles, pristine beaches, abundant wildlife (sloths!), and a thriving eco-tourism and adventure scene is a firm favorite of ours! Costa Rica puts on an amazing show of nature, and you'll quickly become a pro at spotting toucans in the Monteverde cloud forest or listening for the calls of capuchins while relaxing in your hammock.
READ MORE: THE ULTIMATE GUIDE TO COSTA RICA IN 7 DAYS
The mild and dry early months of January and February are considered the best time to go to Costa Rica, but be aware that this is also high season, so you'll need to book in advance to make the most of your time there. Replace the busyness with something more pura vida and get the year off to a perfect start.
Tours to take: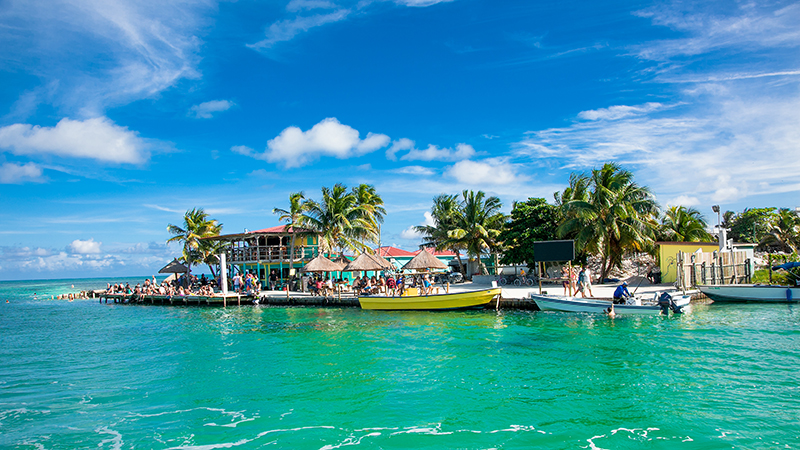 This lush Central American gem is full of natural wonders and boasts a rich cultural history (Mayan archaeological sites, anyone?)—but what many people don't realize is that it's also home to the second largest barrier reef in the world. The UNESCO World Heritage Site is filled with hundreds of sandbars, mangrove forests, coastal lagoons and many endangered species (sea turtles and manatees to name a few). Belize us right? Go and see for yourself!
Although there is almost no bad time to visit this tropical paradise, the weather in January is at its best the bridge Perfect. Again, it's peak season, but plan ahead and you'll be fine.
Tours to take:
Feeling inspired?
Yes, January is high season in Thailand, but for good reason: the weather is perfect. Temperatures will linger between 20-30c (68-86F) and you'll find sunny days full of clear skies are the order of the day. The beaches in the south-west of the country reach their peak between November and April, meaning you'll spend your days beach-hopping from the turquoise waters of Krabi to Ao Nang to Phuket and back again is a completely viable option.
READ MORE: 7 REASONS WHY SOUTHERN THAILAND IS THE PERFECT HOLIDAY DESTINATION
Or for a true island adventure, sail away on your own private yacht; snorkel and relax during the day and sleep under the stars at night.
Tours to take:
Tanzania may seem like an unusual choice for January: for starters, it's low season, and there's an increased chance of rain when you're between two wetter months. But with rain comes fertile plains, and the Serengeti in particular is benefiting from both now. To the south is the migration and Wildebeest calving season is well underway and the Ndutu plain is thriving with new life – around 8,000 wildebeest are born every day under the peak!
RELATED READING: WHAT IT'S LIKE TO SAFARI IN NGORONGORO CRATER
With all this new life comes predators, and in January the Serengeti and Ngorongoro Crater are also home to the largest concentration of lions, cheetahs and hyenas in Africa, stalking through the grass waiting for the perfect moment to kill. This is an excellent time to see exciting predator action without any of the crowds.
Tours to take: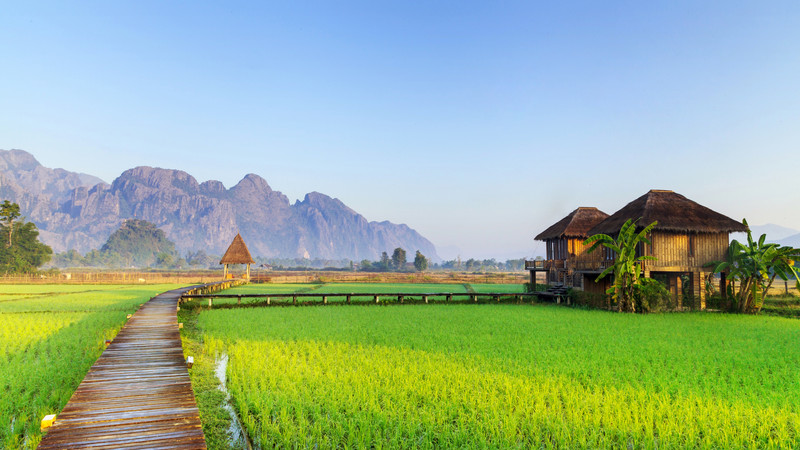 Land of a million elephants, home to cascading milky blue waterfalls, gleaming temples, gently smiling Buddhist monks and picturesque towns: Laos is definitely one of Southeast Asia's best. The first thing you'll notice is how pleasantly cool it is here, the slower pace feels a world away from the hustle and bustle of Thailand, Vietnam or Cambodia. From the sleepy capital Vientane, to the breathtaking scenery of activity-friendly Vang Vieng and the colonial beauty of Heritage Listed Luang Prabang, Laos will leave you a little weak in the knees.
RELATED READING: 9 REASONS LAOS SHOULD BE ON YOUR BUCKET LIST
In January, average temperatures are a very comfortable 24c (75F) in Vientiane and Luang Prabang, while the extremely cool 4,000 Islands in the south can reach highs of 30c (86F). For those traveling at the end of the month, locals celebrate the Wat Phou Festival (also known as Makhaboucha) at the ruins of Wat Phou. The festivities include religious singing, candle lighting and performances of Lao music and culture. In 2018, there will be celebrations from January 28 for three days.
Tours to take: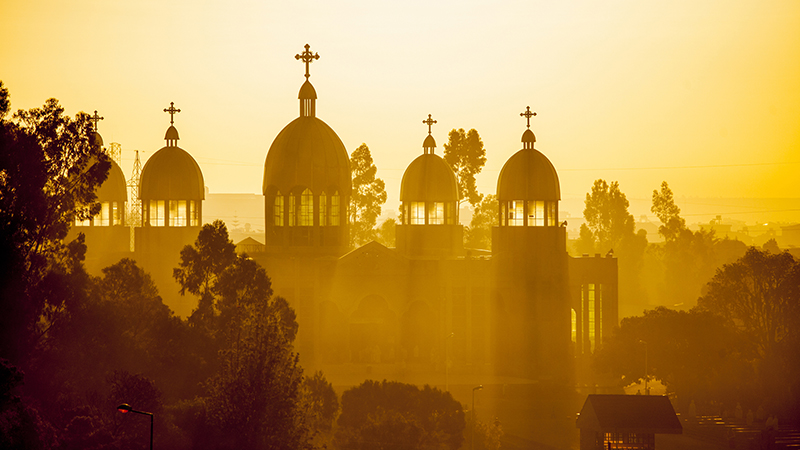 The best time to visit Ethiopia is during the dry season between October and June, when skies are clear and dry and temperatures are generally mild. Be warned though: if you plan to hike up into the highlands, pack some thermals and a good down jacket to beat the cold. While January is still at the tail end of cooler weather, it's worth heading to the Cradle of Humankind now for the annual Timket Festival.
READ MORE: WHY YOU SHOULD EXPERIENCE ETHIOPIA'S TIMKET FESTIVAL
During the three-day Christian festival celebrating the baptism of Jesus in the Jordan River by John the Baptist, copies of the Ark of the Covenant are taken to the rivers and baptized. The procession, accompanied by thousands of locals in white traditional dress and priests carrying sequins in velvet umbrellas, is a heady mix of incense, prayer and celebration and is a once-in-a-lifetime festive experience.
Tours to take:
As with most of Southeast Asia, Vietnam enjoys dry winter weather across the country at the beginning of the year, making it perfect for exploring without ending up a damp, sweaty mess. For sun and sand, head to Hoi An and Nha Trang, or relax at a gentler pace as you slowly drift along the Mekong Delta. Known as Vietnam's 'rice bowl' for its abundance of rice paddies, fruit and flower plantations, the delta offers an authentic insight into daily Vietnamese agricultural life.
READ MORE: ADVENTURE LOVER? WHY YOUR NEXT TRIP SHOULD BE IN VIETNAM
If you've recovered from indulging in too many mince pies during the silly season, how about eating your way through Vietnam's gourmet scene? From banh xeo to pho the kitchen here is some of the freshest and most fragrant on the planet. .
Tours to take:
Don't want to travel in January? Don't worry, here's to the rest of the year
January
February
March
April
Able to
June
July
August
September
October
November
December
or see our full list of monthly destination guides.
Feeling inspired?