Sharing is caring!
Lately I find myself mumbling things like I remember when this place was only this big. Is this a sign that I'm getting old? I've been lucky enough to call New Zealand home for nearly a decade, which means I've seen many places change, grow and develop over time, especially when it comes to tourism.
Lake Tekapo is one of those places.
Ever popular, Tekapo was positively packed with tourists until the borders were closed. Like so many of ours The South Island cities, when the tourists left, they became quiet. But tourists don't make a city, and Covid didn't destroy the heart of this iconic lake town. Tekapo endured, as did all our favorite places.
Since one of my dearest friends Hollie of Mountain House Creative, moved there a few years ago, I found myself once again stopping and spending time in Tekapo as I once did when I first moved to the South Island. To visit Tekapo is to see one of my favorite parts of the South Island.
The last few years have given Tekapo a chance to breathe and settle down. Located in the heart of the central Sydø, i Mackenzie CountryTekapo has earned its place among the most iconic New Zealand views.
Before the pandemic, Tekapo was one of the bustling small towns in the South Island that drew people in like a magnet. But the last few years meant it was quiet, like really quiet. That means there's never been a better time to visit! From incredible scenery, plenty of adventure, dark night skies and the friendliest locals you'll ever meet, I was so happy to spend several days here soaking it all in. And when Tekapo puts on his winter coat, well, there's nowhere more beautiful!
Here are some of my favorite photos from a winter holiday to Tekapo – enjoy.
1. Enjoy the fantastic view along the lake shore
My last adventure to Tekapo was back in July, the heart of our winter. Due to its dry, arid inland climate, Tekapo sees some of the coldest winter days and hottest summer days. Crisp winter mornings in Lake Tekapo are just so beautiful.
Call me crazy, but I think Tekapo is the most beautiful in winter, especially when there is a lot of snow.
The bright turquoise lake is set against golden grasses leading up to the snow-capped Southern Alps. Our highest mountain, Aoraki / Mt. Cook, is visible in the distance. The enigmatic stone church is perfectly located on the shore of the lake. It's the most famous church in New Zealand, that's for sure. Not that we have that much compared to where I grew up in the Bible Belt of America.
Lake Tekapo gets its iconic bright turquoise blue color from the superfine glacial powder suspended in the water. The mountain glaciers crush rock into fine dust on their journey towards the lake. The lake often reflects green in the clouds above on an overcast day.
Always take some time to walk along the lake shore and enjoy the fantastic view of the mountains.
2. Curl up and cozy up at Aldourie Lodge
The view from the front door Adourie Lodge in Lake Tekapo is as good as it gets!
A stone's throw from the famous Church of the Good Shepherd, with some of the best views around, Aldourie Lodge delights and surprises everyone. On the shores of the lake in the oldest part of Tekapo in one of the oldest houses in Tekapo, Aldourie Lodge invites you in, making you not want to leave. Situated on the shores of Lake Tekapo, in an era of unprecedented development across New Zealand, there is something so lovely about being able to live in historic spaces.
Here you can stay inside Aldourie Lodge itself, a beautifully renovated cottage that sleeps six, next to i Awa Cottagewhich sleeps four, or i Sealy Street Studio, sleeps two. When you visit Tekapo, try to stay here.
3. Grab the best coffee and relax at Jack Rabbit Cafe
I will tell you a secret, the best coffee and view in the city is from Jack Rabbit Cafe, just opposite the footbridge. As a writer, I'm always looking for cafe spaces that feel cozy and inviting. The vibe and comfort level are just as important to me as the coffee and the food.
With plenty of space, Jack Rabbit is the kind of place where you can hang out for hours with friends, hide away with a good book on a rainy day, or bring your computer and write something.
You can't go wrong here with epic outdoor seating overlooking the lake and fair trade organic coffee.

4. Take a scenic flight around New Zealand's highest mountain
In recent years, one of the must-dos when visiting Tekapo is to take a scenic flight around the iconic mountains. If you think the view from the ground impresses you, just wait until you hit the sky. Air Safaris is a Tekapo institution that has been flying around the mountains here since the 70s. Family owned and operated, they fly in fixed-wing small planes and helicopters. Both are fantastic.
The trip you want to do is the epic one Grand Traverse, flying over the stunning high land stations and braided rivers. You will pass Aoraki/Mt. Cook, along the Alps and the glaciers, including Tasman Glacier. Finally, you will cross the divide to the west coast at Franz and Fox Glaciers before we head back to Tekapo. That helicopter version is an hour-long flight, Mt. The Cook Franz and Fox Magic ride is equally amazing and includes a snow landing.
My favorite part is soaring over the iconic red mountaineering huts of Mt. Cook National Park. Plateau Hut, sitting at 2200m, looks directly out over the vast Grand Plateau icefield towards the east side of Aoraki/Mt Cook. Located at the edge of the world, the Grand Plateau Icefields drain into the Hochstetter Icefall, which descends to the Tasman Glacier. This lodge will be teeming with climbers on their way to tackle New Zealand's highest mountain in the summer.
5. Pick up a book or two at Petronella's and the local gallery upstairs
My new favorite bookstore in all of New Zealand is right in the center of Lake Tekapo – Petronella's Gallery Bookstore. I can't even begin to describe how much I love a thoughtful, well-curated bookstore. They make me so happy.
I easily spend an hour or so walking up and down the aisles picking things up and putting them down until I have a perfect selection – five is always my limit, which is high in New Zealand considering how much books cost here. But funnily enough, I always make sure I can buy a book, regardless of my financial situation (and how broke I am).
To me, books are as important as food and rent – ​​can you relate?
I often drive through Tekapo these days on my trips to and from Wanaka to Lyttelton while checking into my store NODE. I always make sure to call in to visit Petronella's for inspiration. Upstairs you'll find a fantastic gallery of amazing art and iconic Tekapo gifts. Lovingly nurtured and nurtured by local Wilma, places like these are the heart and soul of our South Island towns. I hope that as a global culture we never stop reading.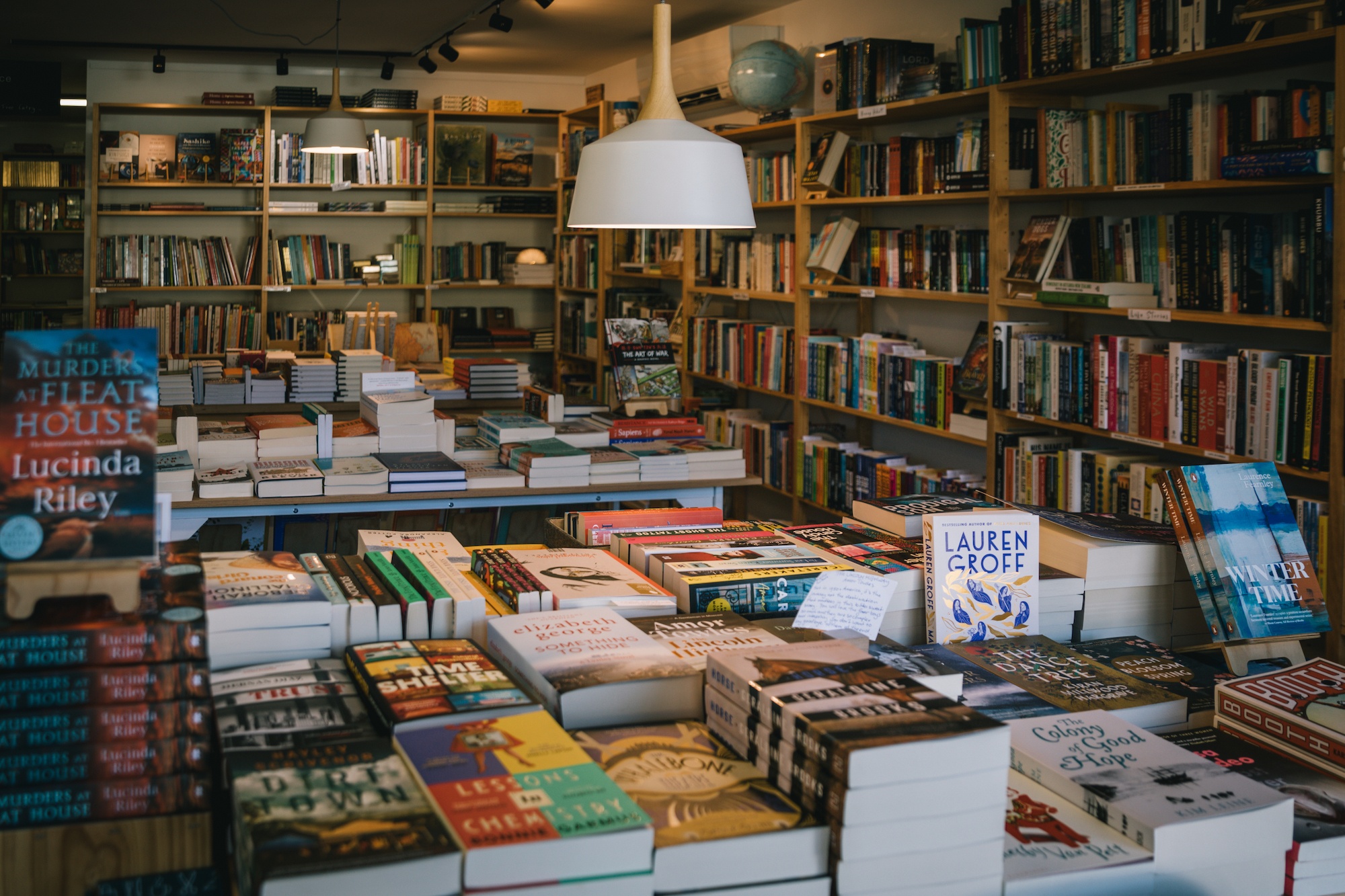 6. Check out the incredible night sky with a private stargazing tour
Tekapo is famous for many reasons, but perhaps the most famous is that it lies within the largest dark sky reserve in the southern hemisphere. That Aoraki Mackenzie International Dark Sky Reserve consists of Aoraki/Mt. Cook National Park and the Mackenzie Basin. There are strict rules around light pollution, which block the sky. This means that Tekapo is one of the best places in New Zealand to see the stars.
The stone church with the Milky Way twinkling above is one of the most iconic images of Tekapo, and one I finally shot for the first time on this trip. When you visit Tekapo you will see how popular this is.
Joseph Pooley is a local expert photographer who offers private stargazing tours and astrophotography workshops right here in Tekapo. With Alpha Crux Stargazing, he comes to you with private, tailored stargazing tours around Tekapo. With a powerful telescope and laser, you can learn and see the stars with an expert right where you are; how amazing is that?
Being a photographer myself, I was curious to learn more about deep space photography, something Joseph is an expert at (check out his Instagram to have your mind blown). I learned so much, most of which was that it is really complex and time consuming, but the rewards are worth it when you get those iconic, nebula-like images of distant galaxies. Here's my first attempt at deep space photography, the Eta Carina Nebula, which Joseph mostly shot and edited and I saw.
7. Soak your bones at Tekapo Hot Springs
I don't know about you, but I've never met a hot pool I didn't love. Tekapo Springs is a must visit on any South Island adventure to visit Tekapo.
Shaped and named after the Mackenzie region's iconic lakes, it's the perfect place to park up until sunset, especially in winter. I love this. There is something so lovely about relaxing in a spa, something I think we could all do more of these days.
Tekapo is 720 meters above sea level, one of the few alpine environments with a town here in New Zealand. Although the hot pools at Tekapo are not geothermal, they are filled from an unusually clean underground spring. There's also a beautiful spa, stargazing at night, an ice rink in the winter, and saunas, of course.

8. Go for a great feed at Reflections Cafe
If I had to pick a favorite meal in Tekapo, it would definitely be at Reflection cafe. It was so good that I ate there twice in three days.
Super cozy with a roaring fire, great view of the lake and one of the best menus, you won't miss anything here. So many restaurants in tourist towns have high priced menus with repetitive menus. Reflections Cafe breaks the mold with some incredible dishes. After a long chilly walk I parked by a window and stayed for hours reading in the sunshine.
Get the sizzling pork belly – you won't regret it.
9. Check out Lake Alexandrina
There are many famous lakes around Tekapo, at one of my favorites is the smaller one Lake Alexandrina, just outside the city. An iconic highland island in the South Island, it is spring-fed instead of ice water, meaning it is a darker color than nearby Lake Tekapo.
Famous for fishing, I know it well as a protected wildlife area. Home to many native birds and no boats or motors, Lake Alexandrina is incredibly calm and quiet.
It's the perfect place to get away and go for a walk.
10. Marvel at the hoarfrost phenomenon
Lake Tekapo is one of the few places in New Zealand where you can encounter the phenomenon of hoar frost. Have you heard about it? Yeah, me neither.
In winter, on freezing, still nights, sometimes a dense fog rolls in from the hills. The water freezes on everything the mist touches, revealing an icy landscape. It looks like snow, but it's frost. Everything it touches sparkles. Of course, this also means icy roads. A hoarfrost is one of the few things that can close the road around the Mackenzie Basin in winter.
Tekapo is one of the best places to experience winter in New Zealand. To visit Tekapo is to experience a completely different side of the South Island.
Have you been to Tekapo before? Do you want to travel here in winter? Spilled!
Many thanks to Aldourie Lodge for hosting me to visit Tekapo – as always I keep it real – all opinions are my own, as you could expect less from me.