New Zealand is opening its borders after a long year of isolation, giving lucky Australians the chance to enjoy all the country has to offer.
This two-way trans-Tasman bubble means there's no need to quarantine at either end of your journey, so if you're looking for a change of scenery, New Zealand have it in spades.
And which Australia is the only country allowed in, if there was ever a time to jump the ditch and visit your Kiwi neighbors without the usual crowds, it's now! We know it won't take much convincing, but read on to discover five great reasons to visit New Zealand and make your next overseas holiday an unforgettable one.
5 reasons to travel to New Zealand from Australia
1. Being blown back by Milford Sound
If we're talking landscapes that put New Zealand on the tip of everyone's tongue when asked "where in the world would you most like to visit", Milford Sound is at the top of the list. Blue water tumbles into the Tasman Sea, dozens of waterfalls cascade from the surrounding cliffs, and bottlenose dolphins mingle with passing boats. Shrouded in a blanket of fog, the scene here is so surreal it almost feels otherworldly. But such beauty comes with a price – Milford Sound usually receives about a million visitors each year. But not this year! This year it's all yours.
CRUISE ON MILFORD SOUND ON OUR QUEENSTOWN SOUTHERN LOOP
2. To taste world-class wine among a fantastic landscape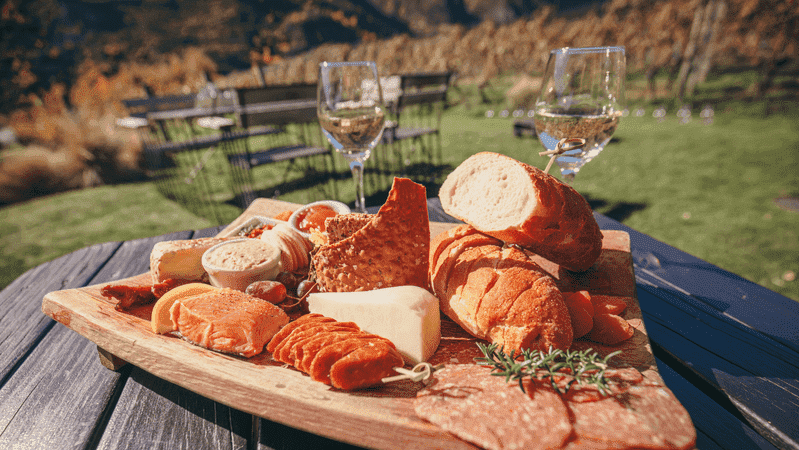 No doubt you've picked up a bottle or two of Otago wine in your time, but there's nothing like trying it at the source. Some of the world's best Pinot Gris, Pinot Noir, Riesling and Chardonnay are produced in this humble, cool-climate region, and no visit would be complete without visiting a winery. Stop by a local family-run winery to learn about the art and science of producing award-winning wine. But this is New Zealand after all, so in addition to enjoying delicious sips of the local vino, you'll enjoy an absolutely spectacular view while you're at it.
VISIT A FAMILY RUN WINERY IN OTAGO AT OUR WANAKA RETREAT
3. To discover the country's best on two wheels
Move over Amsterdam! If ever there was a place truly built for cyclists, it's New Zealand. The country welcomes two-wheeled adventurers with open arms, and the Rail Trail route through Central Otago is one of New Zealand's best. Not only is the ride made enjoyable by excellent amenities along the trail, the legendary scenery is sure to stop you in your tracks. Take a trip from Queenstown, a thrill-seeker's paradise, then step past old gold rush towns, meandering rivers and striking plains. Let your bike expand your horizons and provide access to secluded places that cannot be reached by car.
NEW UNFORGETTABLE LANDSCAPE ON OUR IRON ADVENTURE
4. To show the kids a great time
A playground for the young and the young at heart, your kids will love New Zealand as much as you do. After being cooped up for much of the last year, the whole family will enjoy the wide open spaces, fresh air and unforgettable moments that New Zealand has to offer. Kayak across the clear blue waters of Lake Wanaka, cycle through pristine countryside and seek out rare bird life on Stewart Island, including the iconic kiwi (the bird species, not the human species!). With no dangerous creepy crawlies, plenty of kid-friendly activities and a kitchen that's pretty close to home, there are few better places for a fun family adventure.
TAKE THE CHILDREN ON OUR FAMILY HOLIDAY on the SOUTH ISLAND
5. Having the whole place to yourself
This small country of 4 million people sees almost as many international visitors each year, and this may be your only chance to explore it without convoys of cruise ships and buses. What remains is the real New Zealand – full of friendly locals eager to welcome you back. Don't waste an hour waiting in line for a burger or a coffee when you could be swimming, hiking, biking, kayaking, or just sitting back and taking it all in. So make sure you get there before the trans-Tasman bubble bursts and the rest of the world comes rushing back in!
Want to discover more incredible experiences you can have in New Zealand? Check out the full lineup, including some brand new adventures!