It's OK to admit you want to visit Peru for the cute camelids. No drama llama. The alpaca bags.
But – now that the bad puns are out of the way – it's worth pointing out that there is so much more to see when it comes to wildlife and nature in Peru. This South American beauty is actually one of the most biodiverse countries on the planet. Throw in a host of charismatic cities, rich indigenous cultures and many ancient ruins, and it's easy to see why so many travelers put Peru at the top of their bucket list (llama lover or not).
From the Andes to the Amazon and everything in between, here are some of our favorite ways to experience the best Pachamama (Mother Earth) has to offer in Peru.
Immerse yourself in the Amazon
The Amazon rainforest will soothe your soul while presenting a stark reminder of the need to protect our planet. At Intrepid's Premium Peru tour, you'll cruise along the Tambopata River – looking for capybaras, caimans, macaws and more – and wake up to a chorus of birdsong after spending the night at an eco-lodge owned by the local Ese Eja community.
Skip the crowds and hike Palcoyo, the lesser-known 'Rainbow Mountain'
Peru's 'Rainbow Mountain' was an instant hit with travelers when its snow cover melted in 2015 – most likely due to climate change – revealing the peak's colorful stripes. Today, the peak of the kaleidoscopic Vinicunca is on many a travel wish list, but the increasing crowds can give you the 'ick'. On our Peru included trip, opt for a trip to Palcoyo instead, where the hiking trails are a little easier on the legs and you get three kaleidoscopic peaks for the price of one – each with the same stunning streaks, just none of the crowds.
Experience a unique lifestyle at Lake Titicaca
Titicaca is the largest lake in South America and one of the highest in the world, about 3,810 m above sea level. No visit is complete without one trip to the Uros Islands – 120 custom-made islets made from the roots and reeds of the totora plant. The indigenous Uros families who live here also use the ubiquitous reeds to build their homes and boats, make medicine and even brush their teeth. Back on firmer ground, on trips like this one The sacred land of the Incasyou spend the night by the lake with a local family.
Eexplore desert dunes and a real oasis in Huacachina
Well, it's not a mirage. There really is an oasis on the edge of the Ica desert – and this small town has become a hub for travelers thanks to its towering sand dunes, blazing sunsets and sparkling lagoon. Adrenaline junkies on us Peru covered tour can surf down the sandy slopes or carve some shapes on a dune buggy ride, while others will delight in the desert scenery, best seen from the ever-changing dune tops.
Trek or train to Machu Picchu for epic views and Inca history
Think Peru, think Machu Picchu? You're not alone. The World Heritage-listed Inca ruins are the country's most sought-after attraction – and the impressive archeology and accompanying mythology is only enhanced by the glory of the surrounding jungle peaks. Take on the lofty Inca Trail or lesser-known Quarry Trail, or simply enjoy the scenery from the comfort of a train—however you get there, prepare to be dazzled.
Discover the Ballestas Islands – Peru's answer to the Galapagos
Peru is known for its high-altitude treks, remote Inca ruins and incredible jungles – but its coastline is just as enchanting. When you cast off from the coast of Paracas to explore the Ballestas Islands by boat Premium Peru with Ica Valley tour, you'll see what we mean. Dramatic natural stone arches and soaring cliffs are ringed by thousands of seabirds, and seals and sea lions sunbathe on craggy outcrops. If you're lucky, you might even spot a pair of Humboldt penguins or a pod of migrating whales.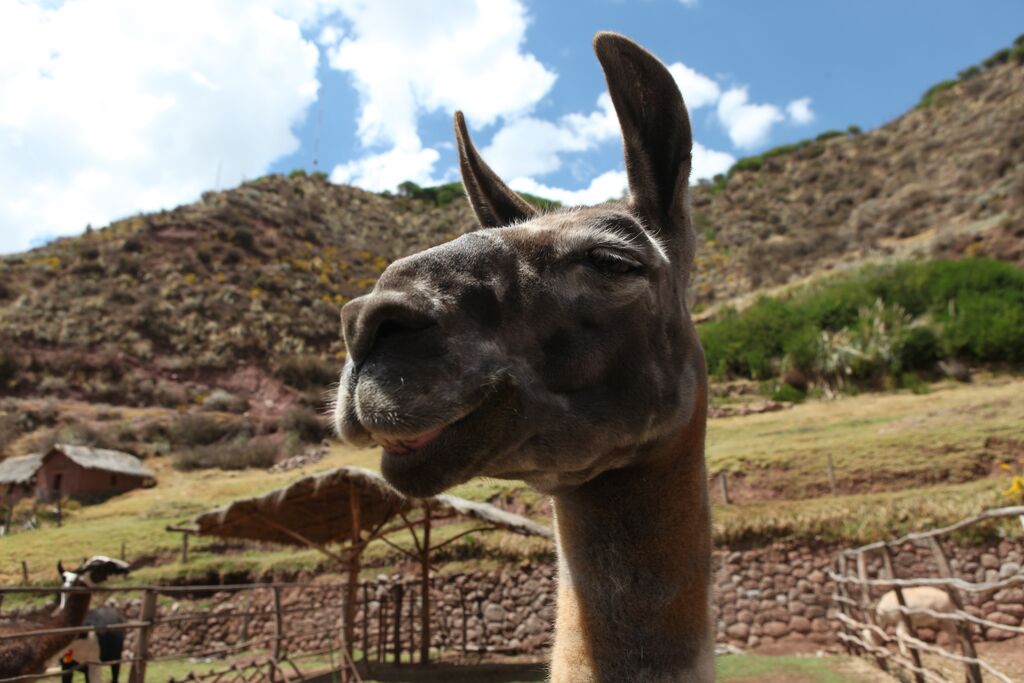 Inintroduce the children to camelids at an alpaca farm near Cusco
Indigenous communities in Peru have long used the soft fibers of the country's native camelids – domesticated alpacas and llamas and wild vicuñas and guanacos – to create their colorful textiles. While you'll likely spot plenty of these sea-eyed creatures on your Peruvian travels, it's worth a stop Awanacancha, a living museum near Cusco that preserves and celebrates Andean culture and gives guests a chance to meet a herd of long-haired, toothy fawns. It's also child-friendly – time for one Peru family holiday?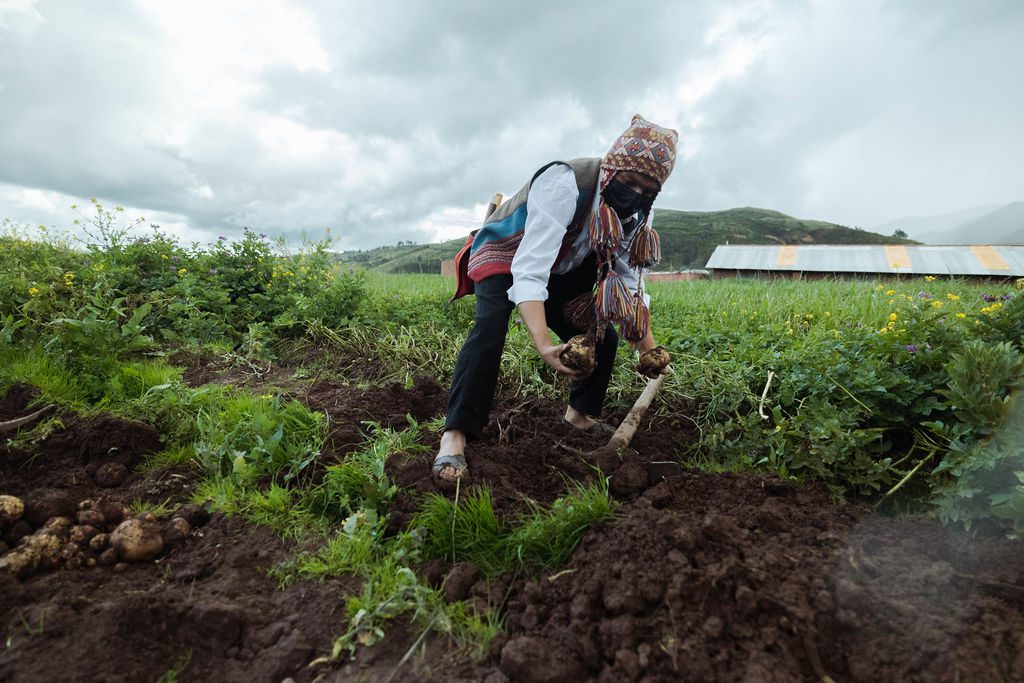 Wake up to the smell of coffee and cocoa on a farm near Ollantaytambo
Peru's modern food scene has gained global recognition in recent years – but its earthy flavors and beloved 'superfoods' have nourished locals for centuries. You will have the chance to learn more about two of South America's most famous beans (coffee and cocoa) at our Peru Real Food Adventureand eat a plant-based feast on a rural farm.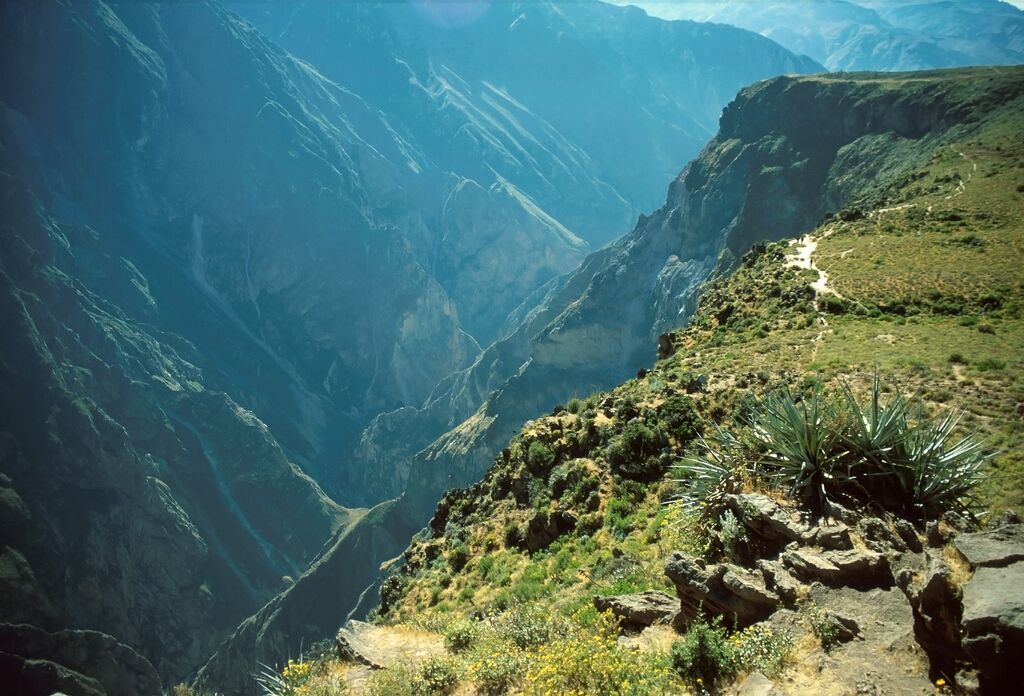 See the mighty Andean condor in Colca Canyon
Peru has no shortage of jaw-dropping panoramas, but the Colca Canyon is up there with the best. Twice as deep as the US Grand Canyon, it has much to offer the adventurous traveler – from rafting and trekking to thermal hot springs. Numerous viewpoints offer the opportunity to see ancient terraces cultivated since pre-Inca times. If you're lucky, you might see a formidable Andean condor soaring in thermal winds on us Peru included trip.
Want to experience it all for yourself? Browse our Peru travel and get a booking.