What comes to mind when you think of hostel hopping across Mexico? Do you see yourself jumping into the crystal clear waters of a cenote, gazing in wonder at the Mayan ruins of Chichen Itza, or sipping a margarita on a white sandy beach in Cancun? Whatever images you conjure up of travel in this vibrant country, it's new Roamies: The Most Mexico – Central Mexico, Yucatan & Cancún covering the best Mexico has to offer across 16 days of travel.
On this tour you will experience markets in Mexico City, mole dishes in Puebla, textiles in Oaxaca, surfing in Puerto Escondido, cenotes in Merida, Mayan ruins near Valladolid, snorkeling in Tulum and Mayan delicacies in Cancun. Sounds good, right? Here is a summary of things that I can highly recommend from my recent tour:
1: Enjoy Mariachi band serenades on a Xochimilco float
Mexico City is the very first stop and your itinerary includes a must-do in my book – sailing down the Xochimilco Canals AKA 'The Venice of Mexico'. Here you will find colorful trained, brightly painted gondola-like boats that fit about 20 people. The canal is full of vendors selling everything from corn on the cob to rugs. Even better, there are smartly dressed mariachi bands that are happy to come aboard and serenade you with a few traditional songs. It is an unmissable experience.
Xochimilco is about an hour's drive from Mexico City's historic center, where you want to live in the capital — Centro Historico is the heart of Mexico City. Our group of Roamies stayed at a perfectly located hostel called Hostel Mundo Joven Catedral with a cool rooftop cocktail bar and a great view of the city at night.
2: Enjoy the tradition and architecture of Oaxaca
After our days in Mexico City and a quick stop in beautiful Puebla, we arrived in Oaxaca, birthplace of the smoky agave-based spirit, mezcal. We spent our first evening visiting El Colibri in Teotitlan del Valle to learn about traditional textile manufacturing in the region. We learned how cochineal cactus was used to make vibrant red dyes before chemicals replaced its use in the 19th century, along with other plants such as chilli, nutmeg, moss, marigold and indigo. After our lesson on Oaxacan history and culture, we tucked into some traditional dishes like tamales and mole and even got to try our hand at making corn tortillas.
As our Chief Experience Officer (CEO) Bianca said, "there is so much to do in Oaxaca, but just walking around here with a cup of coffee is still a great day". We loved having free time built into our itinerary so we could do whatever our hearts desired. Personally, I was blown away by the Oaxacan architecture, especially the buildings made with a beautiful sage green stone called cantera. Go to Kiyo Cafe or Cafeto & Baristos for a good cup of coffee and just enjoy the taste of the city.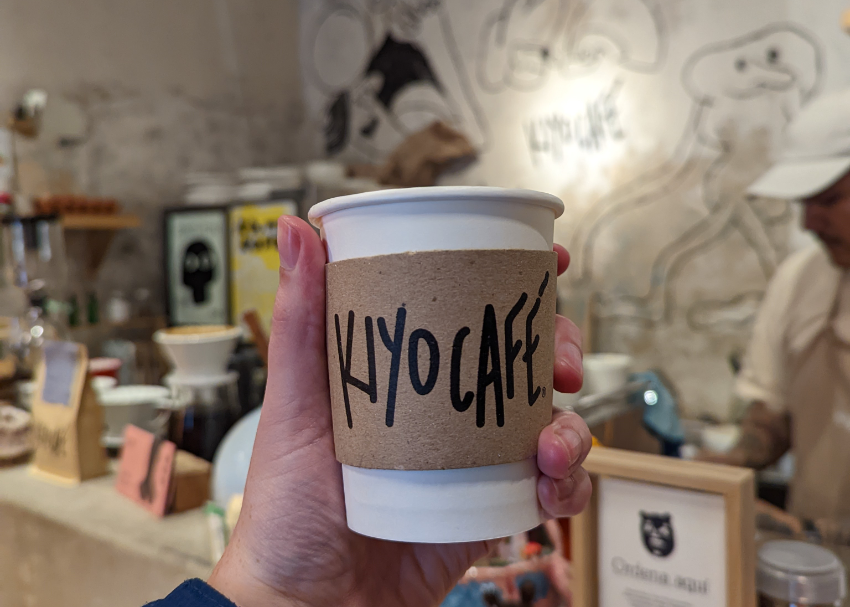 3: Enjoy the soaring views at San Jose del Pacifico
On our bus journey from Oaxaca to the surfer town of Puerto Escondido, we stopped to stretch our legs with a short hike in the mountain town of San Jose del Pacifico. You can grab a cup of coffee and admire the view of this amazing region from the top of an observation tower. It's a short but challenging little uphill walk, but the reward speaks for itself.
4: Try surfing in Puerto Escondido
Puerto Escondido is an important surfing destination on Mexico's Pacific coast in the state of Oaxaca. For most of my Roamies group, this destination was a highlight of the entire trip. As we rolled onto our bus ride from Oaxaca, the first thing that hit us was the temperature rise – it's beach time!
You can make the most of the best surf in Mexico by getting a lesson or renting a board if you are experienced. Our accommodation was a bit of a change from hostels as we stayed at Hotel Acuario perfectly situated overlooking Zicatela beach.
5: Stand in awe of the Mayan ruins at Chichen Itza
If any of your friends have visited Mexico, you've probably seen the famous pyramid Chichen Itza on your Instagram feed. But there is a very good reason why this is one of the most popular tourist destinations in the country.
The El Castillo pyramid is the biggest draw to the site, and a guide can teach you all about the extraordinary details the Mayans included in their construction techniques. I recommend visiting early in the morning as it gets pretty packed and hot in the afternoon. We arrived early so there were plenty of opportunities to get great photos without swelling.
6: Swim in Zazil Tunich cenote at night
This is one of those real pinch yourself moments. Swimming in a cenote in Mexico was high on my bucket list, but getting to swim at night took it to another level. A cenote is basically a swimmable sinkhole formed after the collapse of a cave ceiling. Filled with unusually clear water, they are an important part of Mayan worship and are considered portals to the underworld. The Yucatan region is where you'll find some of the best cenotes in Mexico.
About 45 minutes drive from the city of Valladolid you will find the extraordinary cenote Zazil Tunich. The family that cares for it placed lights underwater so you can appreciate the clear aquamarine water while swimming. Our group had the cenote all to ourselves and it was an unforgettable time.
7: Learn to cook a traditional Mayan meal in Cancun
Our last three days were spent in Cancun, also known as the Miami of Mexico, where we experienced something very off the beaten track. Only a short journey outside the Hotel Zone is Mayan Kite where a family with mayo roots still maintains the old methods of slow cooking and shares their passed down techniques.
We helped cut, cut and cut ingredients grown on the land to make pollo pibil. Pibil comes from the word Maya Pip which means cooked underground and it came with homemade tortillas and a cactus salad. It felt really special to be welcomed by Enrique and his family to experience something very important to their Mayan culture.
---
On the way
Ready to squeeze every tasty last drop out of Mexico as Claire on her The most Mexico: Central Mexico, Yucatan and Cancún trip? Our Roamies by Hostelworld & G Adventures tours are just the ticket. And the price (especially for younger travelers on a budget) is just right too!