You may have chosen the region, but narrowing it down is the hardest part.
Finding a destination to travel to is always one of the hardest parts of going on holiday because there is so much of the world to see and not enough time, money or annual leave to see it all. It becomes even more difficult once you've chosen a region – in this case, Central America – because how should one choose a country? Especially when those countries are Costa Rica and Guatemala.
There are about a million ways you can compare these two spectacular destinations, but to save you time reading, we've decided to only weigh up each country's landscapes, animals, and cuisine in the hopes of making it a little easier to choose between the two. .
If it doesn't, you can always flip a coin.
Landscapes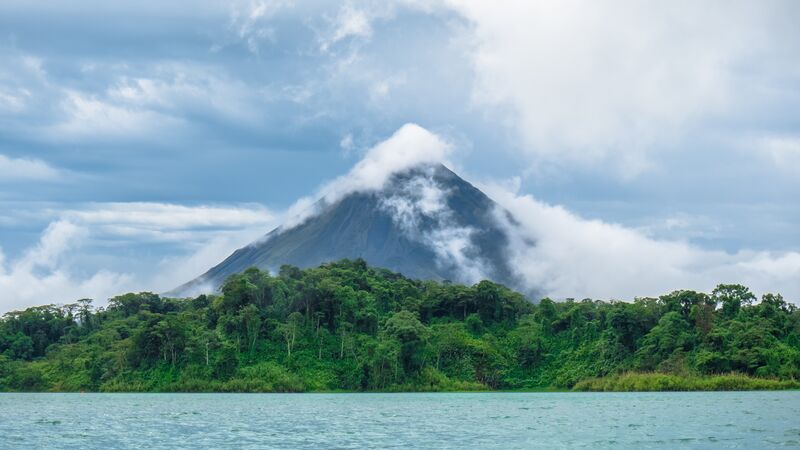 While Costa Rica's landscapes include golden beaches you'll want to spend hours lounging on and mysterious rainforests full of exotic wildlife you'll want to look for, its collection of 66 active and dormant volcanoes is what sets this country apart from its Central American neighbors.
The most popular of Costa Rica's volcanic giants is Arenal, which stands at an impressive 1,670 meters, but it is quickly followed by one of the world's largest active volcanoes, Poas Volcano, with its crater lakes and sulfur emissions, and the temperamental Rincon de la Vieja Volcano.
But where there are volcanoes, there are usually hot springs, and if hiking up mountains filled with boiling hot lava isn't really your thing, we guarantee you'll be soaked in a natural hot mineral pool.
GET CLOSE TO THE ARENAL VOLCANO ON OUR CLASSIC COSTA RICA TOUR
Did you know that the name "Guatemala" comes from the Nahuatl language, meaning "Land of Trees"? Or that the country has been nicknamed "the land of eternal spring"? If you answered "no" to both of these questions, we wouldn't blame you, but once you've traversed the various terrains of this extraordinary mystical land, you'll understand just how naturally gifted this land really is.
Featuring mountainous regions, lowland environments, steamy and cloudy rainforests, magical forests and coastlines full of mangroves, Guatemala is one of the most biodiverse countries in the world. Add Tajumulco Volcano, Monterrico Nature Reserve and semuc champey (tiered natural pool system) to your sightseeing list if you want to take your breath away.
EXPERIENCE GUATEMALA AT OUR MAYA MEETING
Animals
Costa Rica is known for a lot of things, including its friendly people, tasty traditional food, diverse geographic landscape, and of course, its fascinating wildlife. With a massive 500,000 native animals from sleepy sloths to crocodiles the size of small cars, the exotic and varied wildlife of Costa Rica will undoubtedly blow your mind (in the best way).
You can even take to the water to continue your wildlife spotting adventures as the country enjoys its own collection of beautiful bays and beaches full of captivating reef systems and marine life. If you want to dive or snorkel, try exploring Tortuguero National Park, Corcovado or Manuel Antonio.
RELATED: TIPS FOR SEEING TURTLE IN COSTA RICA
While there are plenty of animals to see in Guatemala, including around 250 species of mammals and 200 species of reptiles and amphibians, this vibrant country is best known for its bird species, with around 800 to look for during your Central American adventure. Tip: you should definitely pack binoculars.
Whether you want to spot a keel-billed toucan as it travels its rainforest home in a flock, listen for the sound of a Guatemalan screech owl, or marvel at the brilliant emerald, red and white quetzal (Guatemala's national bird), the this beautifully diverse country is an animal lover's dream.
Kitchen
There's nothing better after a long day of exploring than sitting down to a hot, tasty meal – especially if the meal is a plate of traditional Costa Rican food. Taking inspiration from its South American and Caribbean neighbors, Costa Rican cuisine is known for its healthy and fresh flavors with most dishes including coconut milk, meat and a variety of spices.
Whether you're slurping down some sopa negra (black bean soup), munching on patacones (deep-fried green plantains) or devouring a bowl of rondon (seafood dip), Costa Rican food will have you coming back for seconds…and then thirds.
SIGN UP FOR OUR COSTA RICA EXPERIENCE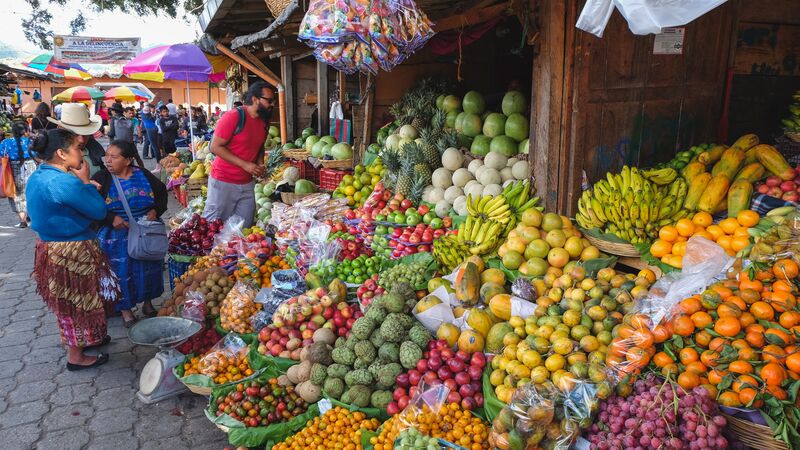 Guatemala might just have some of the best food in all of Central America, and while it's a big call when the country is recognized as the birthplace of chocolate, we reckon it's about right. Based on Mayan cuisine with Spanish influences, the food in Guatemala is guaranteed to burst from local markets and leap out at you from inside menus at casual cafes and more sophisticated restaurants.
From popular street snacks such as chiles rellenos (peppers stuffed with pork and vegetables) to pepian (a spicy meat and vegetable stew), your taste buds will crave the sweet and salty flavors of Guatemala long after you return home.
JOIN OUR GUATEMALA TO BELIZE ADVENTURES
The verdict
This might be a bit of a rant, but we really can't decide which country to travel to first. Costa Rica has the landscapes that both you and your camera will love, but Guatemala has the cuisine you'll be craving for weeks after you get home.
So why not do both at the same time? Get started with ours Central American trip to get the best of both worlds (add a little bit of Honduras, El Salvador and Nicaragua along the way) or head out on our Real Guatemala to Costa Rica tour for bucket list experiences you'll never forget.