Before I continue to reveal the best islands in Asia, there is one thing you should know about me. I am 100% without a doubt a beach person. While others constantly need to fill their vacations with activities like biking, ziplining, and whatever action-packed activity you can think of, I'm perfectly happy relaxing on a beautiful beach.
While others dream of conquering mountains and dangerous canyons, I dream of beautiful powdery white sand beaches and turquoise blue waters. That being said, know that you are in good hands as I take my islands seriously. So without further ado, here are the best islands in Asia.
Karimunjawa Islands, Java, Indonesia
The Karimunjawa Islands are a group of 27 islands off the coast of Central Java, Indonesia. With pristine sandy beaches and turquoise waters, these islands are the perfect picture of paradise. The best thing about this place is that it is not crowded with tourists compared to some of the islands off Bali. Diving and snorkeling here are also worth traveling for as you have pristine reefs while island hopping.
Do you want to travel the world forever? ✈️
We have been traveling the world for the past 8 years thanks to our blog!
BUT, here's the thing…not all blogs make money. Watch our free workshop where we share HOW we enjoy our passions and how you can do the same.
Amanpulo, Palawan, Philippines
While all of Palawan has a special place in my heart, the exclusive resort island of Amanpulo has to top it all. With nothing but a 5 km long white sand beach and the clearest water imaginable, Amanpulo must be the epitome of paradise on earth. Popular movie stars such as Tom Cruise, Mariah Carey and Robert De Niro have all visited this island paradise. Go island hopping and find yourself surrounded by clear turquoise waters and lots of uninhabited islands. Now all that's left is to win the lottery to afford the $1000-7000 villas.
Palawan post:
15 photos that will make you think Palawan is paradise on earth
The 1 thing we never leave home without…🙈
Coming from someone who has traveled the world for the past 8 years AND been to the hospital 2x, travel insurance is something everyone MUST have. Click the button below to get a quote from the two companies we recommend.
Komodo National Park, Indonesia
As Indonesia is the largest archipelago in the world, there is absolutely no shortage of amazing islands. The islands of Rinca, Komodo and Padar, along with other small islands, make up this national park to which people flock every year. Take the time to climb a few of the viewpoints on the islands and be rewarded with some of the most beautiful ocean views.
Related Komodo Posts:
Best Liveaboard Diving in Komodo
Uber Scuba Komodo Diving review
How to get to Komodo Flores from Lombok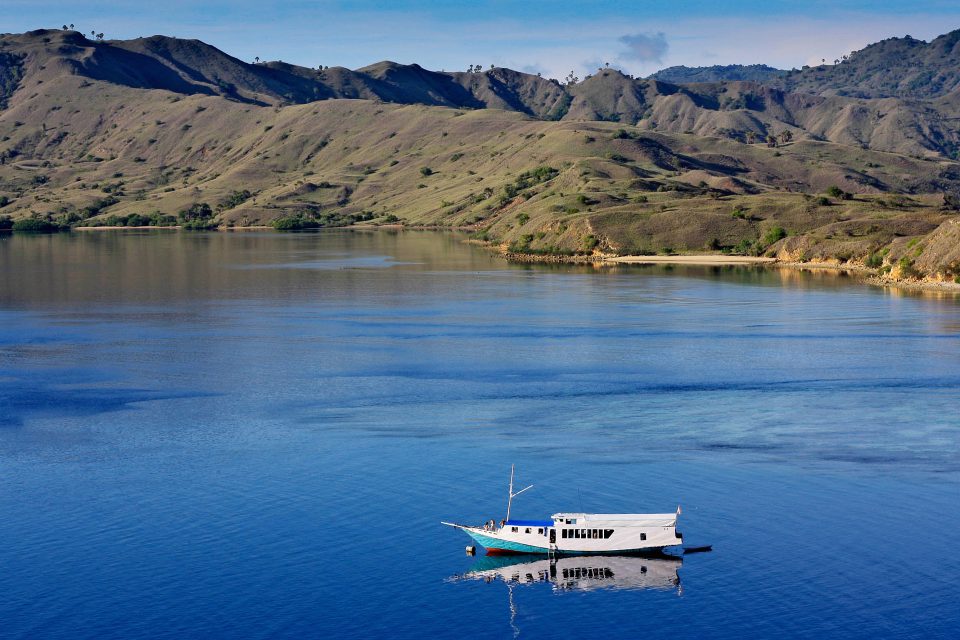 Boracay Island
Phillipines
Of course the beautiful island Boracay comes on this list. After all, I have lived here for 3 years! Although the island is slowly becoming very touristy, places like Puka Beach and other little hidden gems are still worth seeing. With its powdery white sand, warm tropical waters and jaw-dropping sunsets, this island is a must-see when in Phillipines.
Psst…Want to be in on a secret? 🤫
We've scoured the internet for the best ALL-AROUND travel shoe, and Tropicfeel wins by a long shot. We've taken ours through rivers, jungles and cities and they're still alive and kicking. Check them out below.
The Maldives
The beautiful islands of the Maldives consist of 26 coral atolls with over 1,192 islands spread out in the Indian Ocean. The Maldives is the epitome of picture-perfect beaches and islands, as the whole place looks like it stepped out of a travel magazine. Private villas perched on stilts are scattered over the shallow turquoise waters. Besides relaxing and jumping into the sea from your room, you can also enjoy plenty of island activities such as island hopping, kayaking, surfing and diving. We purposely didn't choose a specific island as we just think each island here has its own endearing quality. Bottom line, they are all great, so better go to them The Maldives before it sinks!
Koh Lipe, Thailand
While Thailand has plenty of beautiful islands, Koh Lipe tops our books. Dubbed as Thailand's Maldives, this modest island is the perfect place to find a hammock, grab a cold beer and gaze out into the vast ocean filled with different shades of blue. Aside from the fact that it's super affordable (think $25 for two people for food, transportation, and lodging), you can practice the art of doing nothing while relaxing from one place to the next.
Read: Ultimate guide to Thailand's best beaches
Mergui Archipelago, Myanmar
These 800 islands spread across the Andaman Sea are now open for tourists and travelers to explore. Although the accommodation options are not on par with other Southeast Asian destinations, you can now sail through these amazing waters where you can feast your eyes on uninhabited islands, exotic marine life and see perfect views. The island is incredibly laid back and is the perfect place to do absolutely nothing. Oh, and the diving here is incredible as you have sites overflowing with turtles, sharks, rays and seahorses.

Gili Islands, Indonesia
Though Gilis (especially Gili T) is now very touristy, that doesn't mean it isn't beautiful. Boasting many white sandy beaches and crystal blue waters, these islands are visited by beach lovers and diving enthusiasts alike. If you want some secluded beaches, Gili Meno is definitely our choice! Relax in their many quiet beaches and serene waters.
Related: What to eat in Indonesia
Togean Islands, Sulawesi, Indonesia
The Togean Islands, located in the Tomini Sea, although difficult to reach, are one of the best island destinations to visit in Indonesia. Apart from a few beach bungalows, a handful of diving schools and homestays, there is absolutely nothing in this place. But that's part of the beauty of it! Take a trip around the many uninhabited islands, swim in a jellyfish lake and enjoy the peace and quiet that very few beaches now have.
Havelock Island, India
When you think about India, you don't often associate it with white sandy beaches. However, Haveloc Island is the exception as you will find many secluded beaches with palm trees and picturesque villages. Home to great diving, delicious seafood and laid-back island bungalows, this island is the perfect place to relax and unwind while gazing out into the warm tropical waters.
---
Looking for some amazing island adventures? Read some of our other articles
Inspired? Fix it!
This article may contain affiliate/compensated links. For complete information, please see our
disclaimer
here.