What are the best hikes in Zion National Park?
Emerald Pools Trail is one of the best hiking trails among all national parks. That's because there are many natural pools to explore, making the hike out of this world. The Lower Emerald Pools are also the site of a beautiful waterfall. The Upper Emerald Pools is a magical world of natural pools, waterfalls, secret rock alcoves and more. This day hike is one of the most enjoyable hikes in Zion.
The Watchman trail distance is only 3 miles and within this loop, you get a view of large parts of the park. You also get a nice pleasant view of Angel's Landing without having to do the rather scary hike yourself.
As you hike the Watchman Trail, you'll slip into another world. You are surrounded by pink sandstone and babbling brooks, as well as greenery worthy of a hobbit forest. You do not need to take a shuttle to get to this trail. The trail begins just a short walk from the visitor center.
What not to miss in Zion National Park?
You should visit Wall Street in the Narrows Hike. You will never feel so big and small at the same time. Wall Street in the Narrows is the point where the walls of the canyon come so close together that you are literally walking through what feels like a small crack.
You have to hike along the Virgin River for about 6 miles before you hit the narrowest point, but it's worth it. As a side note, do not swim in the Virgin River, no matter how hot or excited you get. You should not drink water from it either.
What hike should I take in Zion?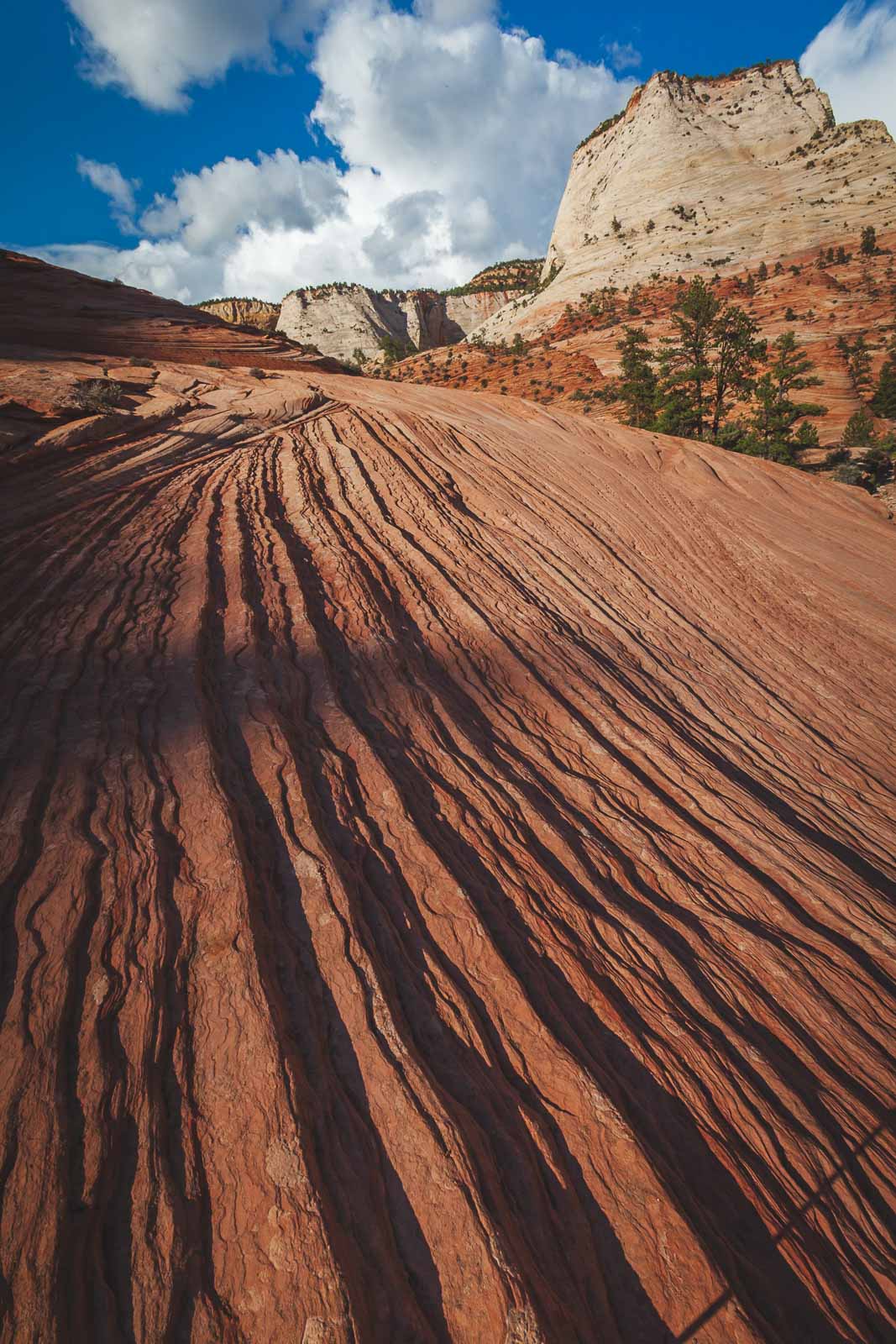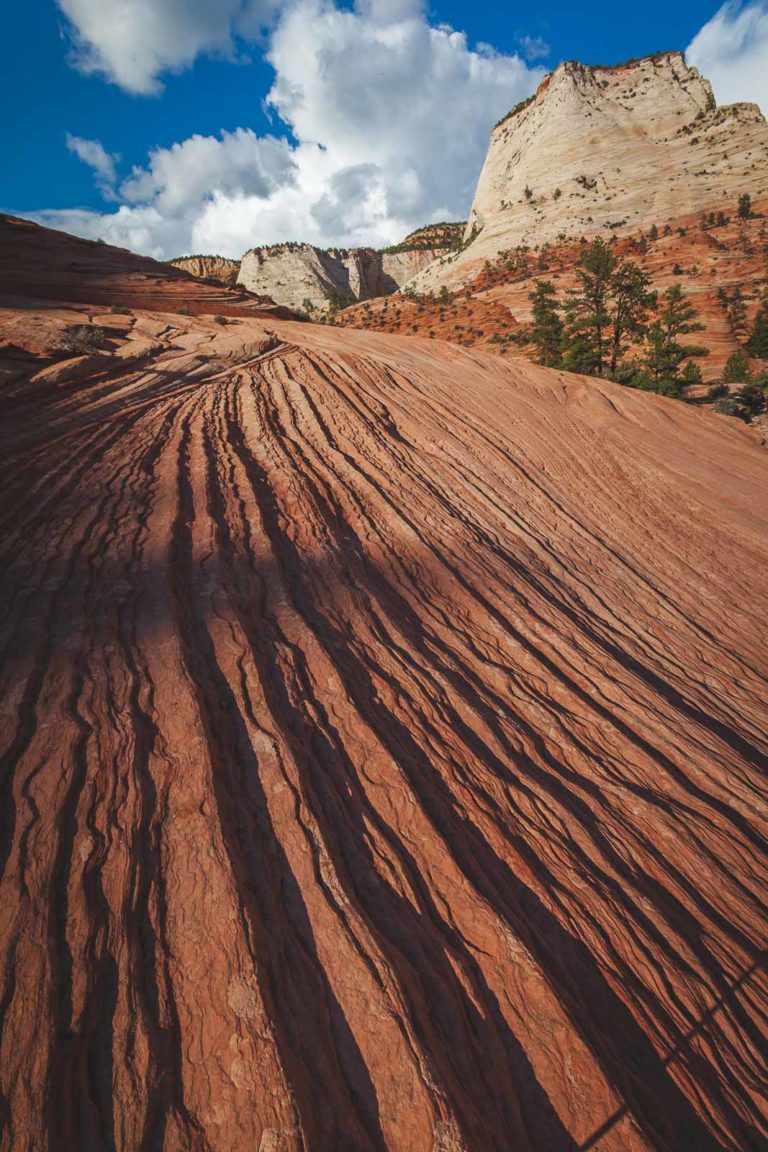 The most accessible trail at Zion National Park is the Pa'rus Trail. This is due to the flat landscape, which makes it easy for everyone to walk. It is wheelchair accessible and also good for cycling or blading.
No matter what you do, you're sure to have a nice view on this short hike. You will travel down the paved road and walk over storybook bridges crossing rivers and through cottonwood forests.
The Pa'rus Trail is just north of the visitor center and can be completed in less than half a day by almost anyone. The trail is about 3.5 miles long. If you are at the Visitor Center, you do not need to take a shuttle, but if you are elsewhere, you can hop on the shuttle bus and get off at Shuttle Stop 3 at Canyon Junction.
Other great hikes include Angels Landing, Observation Point, and Emerald Pools, which means there are plenty of crowds. If you want a different experience, check out Bryce Canyon and Orderville Canyon. These trail canyon hikes will be quieter so you can truly experience the ruggedness of Zion.
Which hikes in Zion National Park require permits?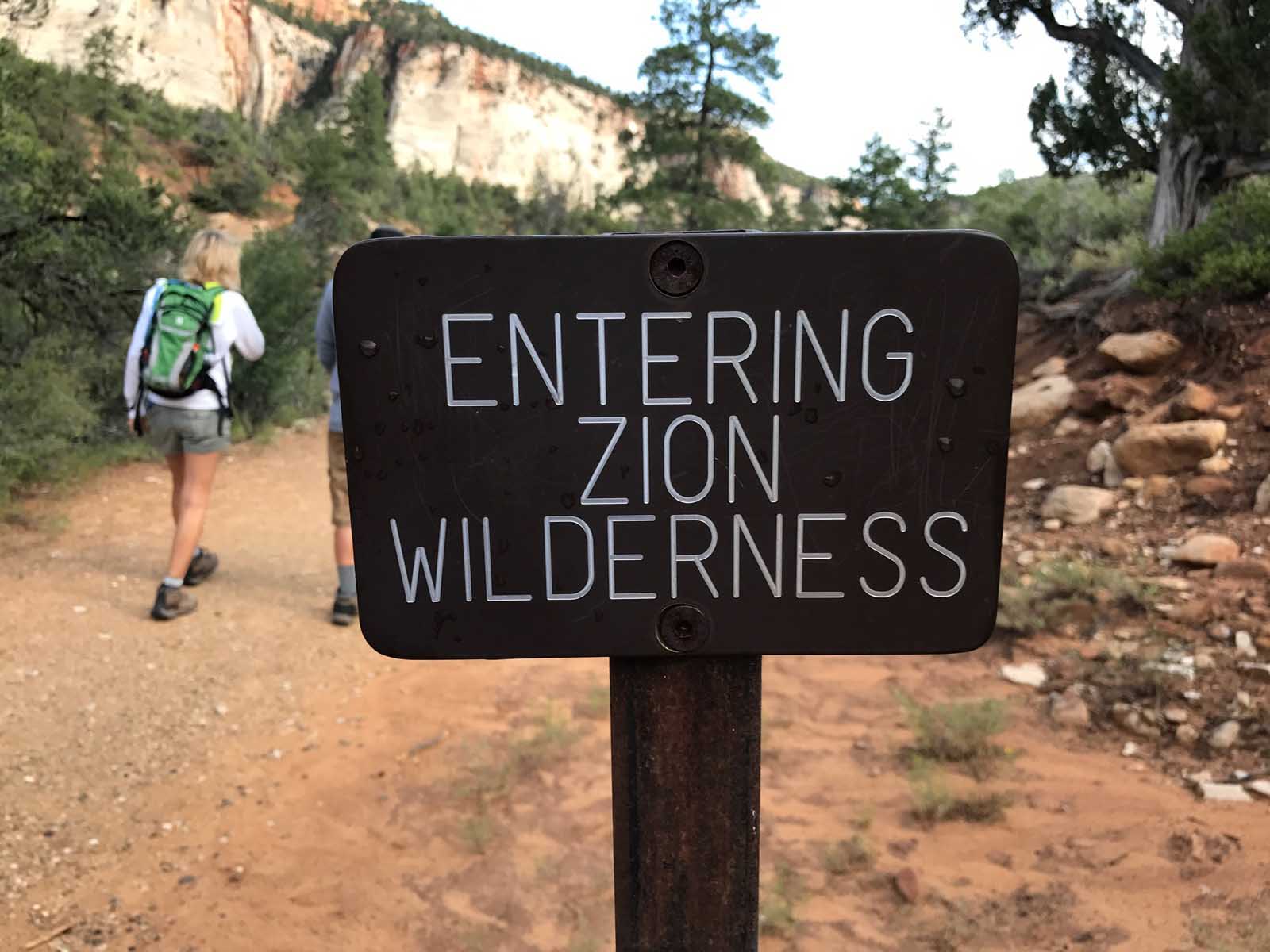 The permission system in Zion can be a little confusing, so we break it down for you. Basically, with the exception of Angels Landing, (which as of April 1, 2022 requires everyone to have a permit) permits are issued based on your activity.
Permits are required if Canyoneering:
They taper from top to bottom (as a day hike)
The underground walk (in both directions)
Any other technical slot canyon in the park
What is the most dangerous hike in Zion?
The Angels Landing Trail is the most dangerous hike in Zion. It has an incredibly steep climb and the path leads to a plateau that is more than 1000 feet in the sky. Angels Landing distance is only 2.4 miles one way and you don't need climbing gear, but the elevation gain is 1500 feet.
Another reason this trail is dangerous in the world of Zion hiking is because of the last part where you have to hold on to chains as you cross. The view from Angel's Landing is worth it, but only if you can also endure the strenuous climb and the view of the falls.
A close second to that hike is the Bridge Mountain hike. Few visitors ever make it to Bridge Mountain because it is a particularly difficult hike and requires a certain level of expertise.
There are steep climbs with no chains bolted in to help you along. You have an elevation of about 6800 feet, so this is clearly not your everyday climb. Bridge Mountain is actually an arch more than it is a bridge, which is why its name has been changed to Crawford Arch, but people still call it Bridge Mountain.