Sharing is caring!
Scott. Shackleton. Hillary.
All synonymous with adventure and Antarctica. Of polar exploration. Of courage and inspiration. From bygone years, when there were still uncharted corners of the world. But there is another name that belongs to these giants, which has been lost to the common masses – Borchgrevink. Just do not ask me how to pronounce it.
The Norwegian explorer Borchgrevink was the leader of the first expedition that spent a winter in Antarctica – no easy feat, boys. He also claimed to be one of the first people to set foot on the Antarctic content of a Norwegian whaling expedition four years earlier (depending on who you ask, of course, and how you define "discovered").
Over the years, I have shared many stories from Antarctica Shackleton to be one of my favorites of all time and almost nothing about Scott, petty, I know. I'm Team Shackleton even; he was a tough BAMF. Anywho, apart from modern perceptions, the story of Antarctica and its discovery is fascinating, where the truth is more remarkable than fiction.


Southern Cross Antarctic Expedition 1898-1900 Carsten Borchgrevink, leader of the Southern Cross Expedition. around 1898
L Bernacchi Collection, Canterbury Museum.
Southern Cross Antarctic Expedition 1898-1900 Meal on the Ice. around 1898
L Bernacchi Collection, Canterbury Museum.
It's not that long ago Antarctica achieved a concrete place on the world map.
Since ancient times, people believe that a place called Terra Australia Incognita (aka a large unknown southland) must exist. Why? To balance the land mass in the northern hemisphere. Oh, old logic! How sweet.
For centuries, explorers searched for this unknown land but never found it. One of the most famous attempts was by none other than Captain Cook himself on the same voyage when he ended up in New Zealand. As they entered the Antarctic Circle itself, they never found any land.
Can you even imagine sailing into the unknown this way? No idea when and where you might end up? Or even if you might come home again.
Two hundred years later, and Antarctica remains intangible in our collective imagination.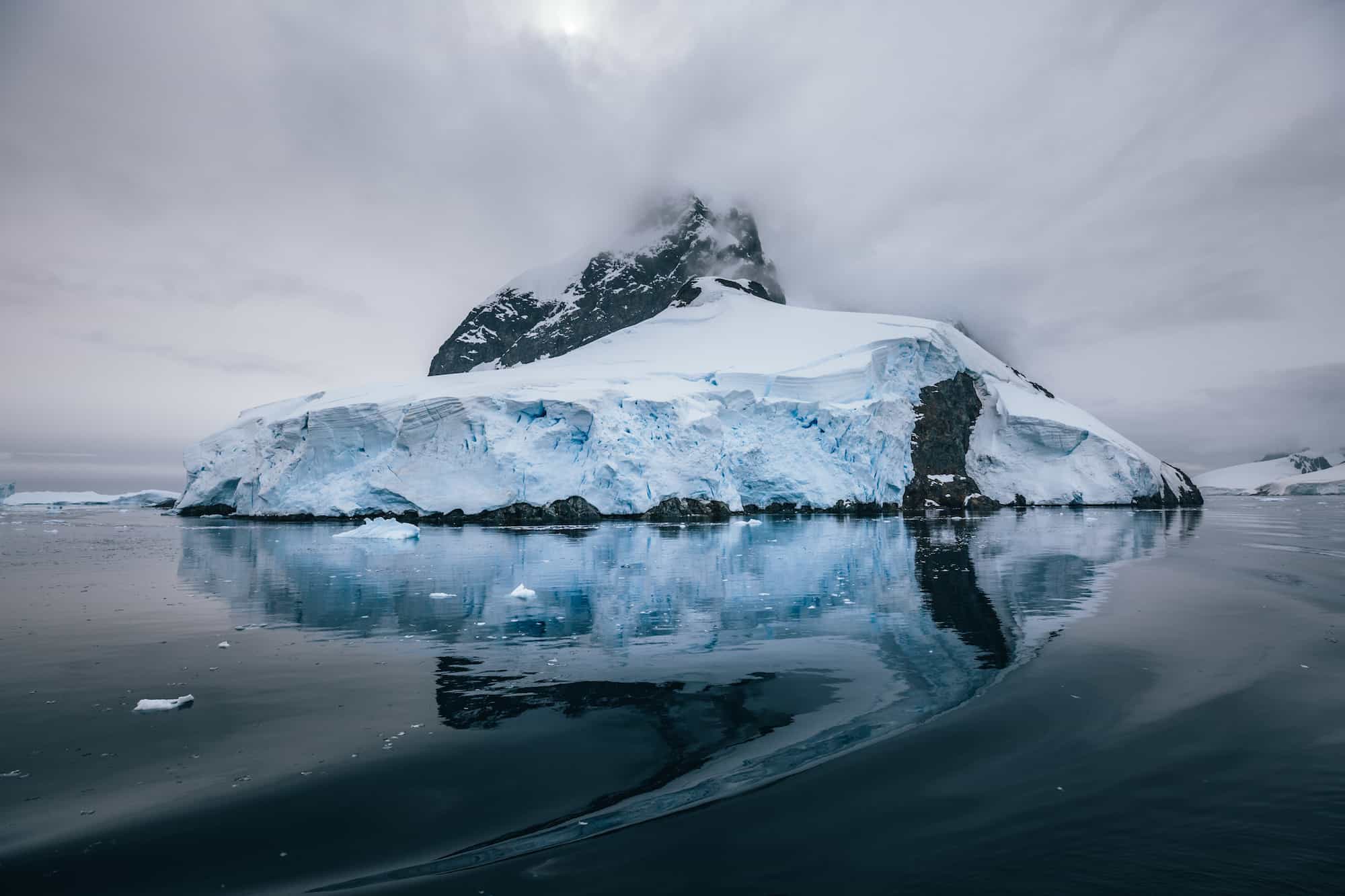 Here's a not too secretive secret about me.
For years I have been obsessed digging through journals, biographies and stories related to my favorite place in the world – ANTARCTICA. I got the polar error big time! Exciting and wild, their stories of courage and survival, traveling into the unknown inspired by a deep curiosity, are themes I have been attracted to all my life. I'm been a host myself my travels to Antarctica.
I dream of one day being able to follow in the footsteps of the giants from the heroic age of Antarctic exploration. Shackleton. Scott. Hillary. Borchgrevink. See the first cabins built in Antarctica as their bases. See the same penguin colonies and look for whales.
But will I ever get there? Will any of us ever get there? Or maybe it's better question, even if we could visit, should we?
Mrs. Sam's coal area was the heart and warmth of Shackleton's Nimrod cabin at Cape Royds. The cabin is made exclusively of wood and has ground cork insulation in the walls.
Jana Stefan, Antarctic Heritage Trust.
Scott's Terra Nova Cottage is built on the beach at Cape Evans. Mt Erebus looks close even though it is 24 km away.
Lizzie Meek, Antarctic Heritage Trust.
You see, most of these iconic historic sites in Antarctica are located on the Ross Sea closer to New Zealand. This makes sense as most of these trips departed right here in Lyttelton where I live (Woah, serendipitous or what?)
Most tourism trips down to the ice go from South America to the Antarctic Peninsula. This is how I first traveled to Antarctica. Besides being geographically closer (to South America and thus civilization), the peninsula is considered to be more attractive with its huge wildlife, large mountains and glaciers and accessibility. These tours generally run for about ten days to 2 weeks. In contrast, if you are descending from New Zealand, you would like to be away for about a month (Cultural heritage expeditions is one of the only companies taking people down to the Ross Sea side of Antarctica). More time at sea = many more dollars spent.
McMurdo Station (US base) and Scott Base (NZ base) are generally accessible from New Zealand via summer flights on the Ross Sea side and are closer to these historic cabins. And for the sake of good order, I would sell my soul for a seat on one of these flights. If you know someone who knows someone, then strike. Me. Up.
Fragile and really hard to get to, these historic cabins are not places we can get to in person. Until now. Dun dun dun. Can you see where I want to go with this?
Scott's Discovery cabin at Hut Point. Josiah Wagener, Antarctic Heritage Trust
At the bottom of the world, the incredible Antarctic Heritage Trust take care of these historic huts and artifacts left behind by the great explorers. World leaders in the preservation of cultural heritage in cold climates, they work tirelessly to inspire the spirit of exploration and protect this powerful place and the heritage it contains.
There are over 20,000 artifacts and several cabins left by explorers. Antarctica is unique in that it is a place that naturally preserves and preserves with its dry cold climate (polar desert), while at the same time enduring one of the world's harshest climates. Thanks to the enormous amount of work that AHT has done to preserve these artifacts and spaces, they have been saved as a reminder of some of the greatest moments in polar exploration. While many artifacts have been lost to history, you can (theoretically) walk inside the Antarctic huts built by the first explorers, and they look as if they have just gone.
So far, the Antarctic Heritage Trusts conservation team has recovered Scott's cabins at Cape Evans and Hut Point, Shackleton's cabin at Cape Royds, and Hillarys Hut at Scott Base. The restoration of Borchgrevink's Cape Adare Cabins is the Trust's current focus, though Covid restrictions prevent the team from getting there this season.
Caption and credit: Borchgrevink's cottage on Cape Adare. Nigel Watson, Antarctic Heritage Trust
Borchgrevink's Cape Adare cabins are incredibly important, if not only because they are the only remaining example of humanity's first building on any continent. Let it sink in for a minute.
Hillary's Trans-Antarctic Expedition (TAE) cabin at Pram Point.
Tim McPhee
Shackleton's Nimrod Expeditionary Cabin at Cape Royds.
Antarctic Heritage Trust
The Antarctic Heritage Trust looks after more than 20,000 polar artifacts in Antarctica.
While preserving and maintaining the historic cabins, they also find many significant discoveries. This includes a 114-year-old whiskey under Ernest Shackleton's cabin, a notebook from a surgeon and photographer Murray Levick at Scott's Cape Evans cabin as well as lost photographs from the Ross Sea Party. And let's not forget the world's most famous century old fruitcake.
Personally, I am totally against fruitcake in any form, but I will make an exception here. However, you do not need me to point out the irony of a fruitcake being one of the leftover foods.
Preserved fruitcake. Antarctic Heritage Trust
One way the Antarctic Heritage Trust is amplifying the history of this incredible place is by creating one FREE Augmented Reality app you can download that allows you to explore Antarctica and these places from your home.
I have been following for the last few years as they have worked tirelessly to bring the spirit of exploration and the stories of these historic sites to us here in New Zealand. They are masters Reinforced Reality to bring these artifacts to life and share them with the world. In collaboration with Tim Handfield of Handfield & Bell Digitalizing Consultants, some of these objects were left behind by explorers scanned and then turned into augmented reality by Staples VR.
Seven of the first Antarctic artifacts are brought to life in the Trusts Augmented Reality app, so you can play along and explore.
Antarctic Heritage Trust
Antarctic Heritage Trust
Every time I read and learn about the great polar scientists, I am constantly struck by the thought of how the hell did they do it? I can not imagine it at all! But now I can!
Personally, I spent hours getting lost in the Antarctic Heritage Trust AR app. As a reader and author, so much of what I have learned about Antarctica has been through books. By actively interacting with artifacts on my phone that look so real, told in a way that takes you away to the bottom of the world. When I cuddle up on my couch with my puppy, I can really get a feel for how these guys made these wildly famous travels possible. Words and imagination can only take you that far, but with the extraordinary quality of images and storytelling in the app, you are instantly transported to a place that few have ever set foot on.
And honestly, how did they survive on that food? Hoosh? Hard delivery.
I have been a big proponent of using technology for good.
I am also a big advocate for the conservation and preservation of places and species for future generations. A constant gap that I always try to bridge is to allow us to see and experience areas and biodiversity, but also to protect it at the same time. I want us all to become ambassadors for the Antarctic world. And I hope we can all experience it one day. But we have to do it right, get it right. And so far the best way is through conservation, limited access and then exploring these places through the powerful digital technology we have available.
Let's keep their stories alive! And say no to fruitcake!


Have you downloaded the Antarctic Heritage Trust AR app yet and had a game? Have you experienced anything like this before? Share!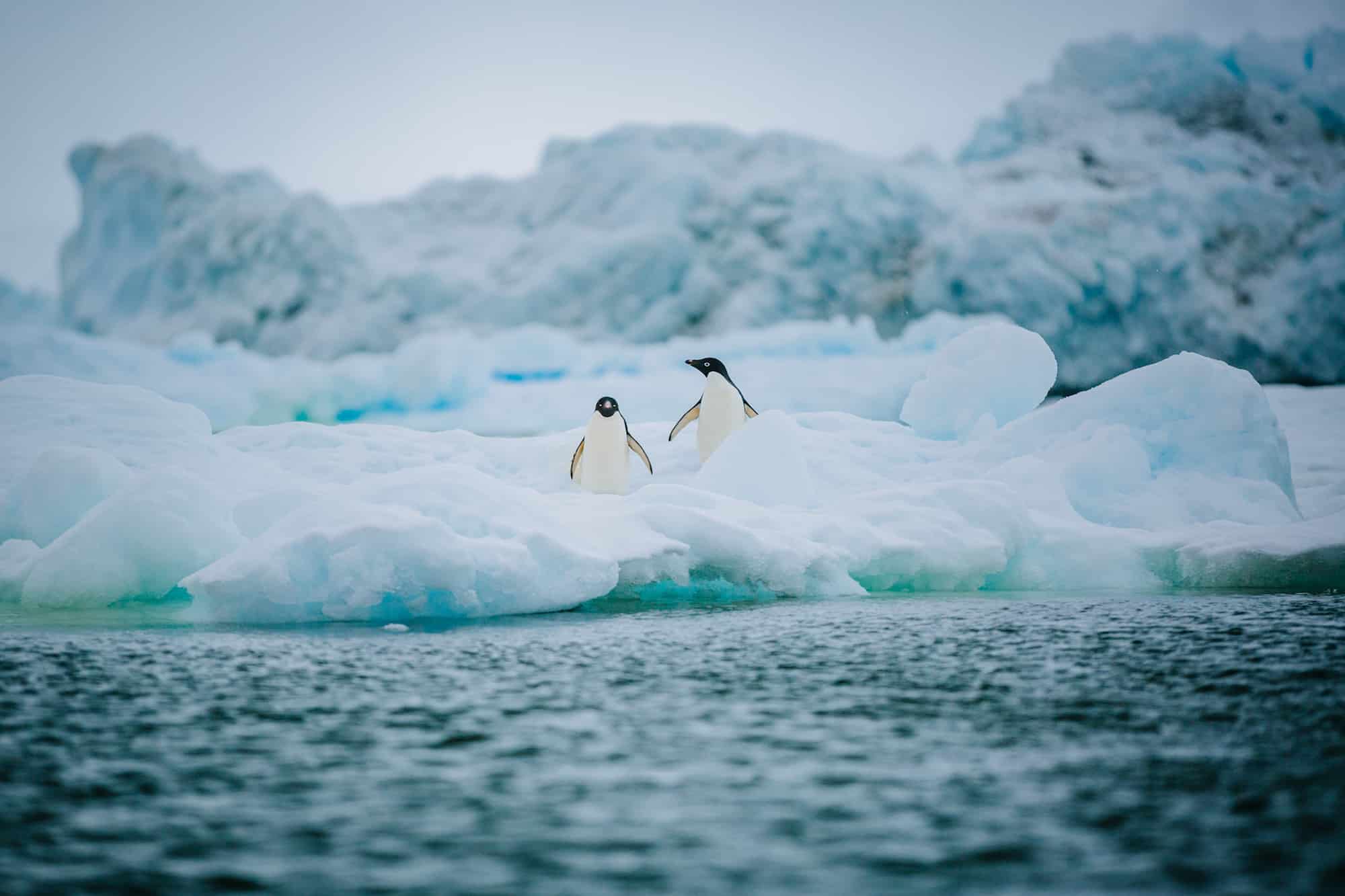 Many thanks to the NZ Antarctic Heritage Trust for inviting me to explore Antarctica via their AR app. As always, I keep it real. All opinions are my own, just as you can expect less from me!